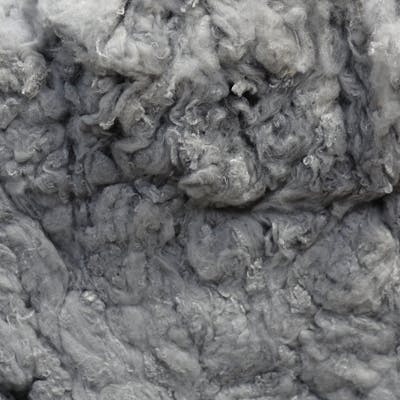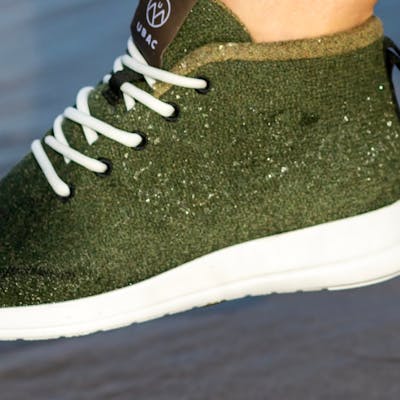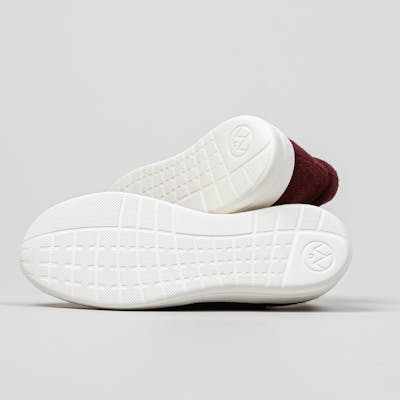 NATURAL AND RECYCLED MATERIALS
R-LENO - Recycled wool Soft, comfortable and lightweight
Designed to last - Sustainable materials and easy to wash
Waterproof - To take with you wherever you go, even if the rain
Sole - Green EVA® Flexible, lightweight and cushioning

MADE LOCALLY

We manufacture locally, from components to assembly.
France (Tarn) - Recycled wool + spinning + weaving
Portugal (North) - Green EVA® outsole made from sugar cane, recycled polyester laces, recycled kraft packaging
Spain (Alicante) - Ortholite® Hybrid-Eco™ insole
Handmade in Portugal
Deliveries and returns
Delivery:
Free delivery in mainland France* for orders over €120.
Preparation: your order will be prepared within 1 to 3 working days.
Delivery: once prepared, your order will be dispatched within 24 to 72 working hours to your home address or to a relay point, depending on your preference.
Returns:
Returns are free in mainland France*.
You have 60 days from receipt of your shoes to benefit from the free return service.
Returned items must comply with the following conditions:
- they must not have been worn outdoors
- they must be in new condition
The procedure for making a return is available on the "Returns and exchanges" page * Delivery costs and return costs for deliveries abroad are available on https://ubac-store.com/retours-echanges/
Care
We recommend hand-washing in lukewarm water with a soft sponge or cloth. For stubborn stains, you can add a few drops of washing-up liquid.
For stubborn stains, you can put your pair in the washing machine at 30 degrees without spinning in a net. They must be air-dried.
Before cleaning, we recommend you remove the laces and insole. To preserve the quality and optimise the lifespan of your shoes, hand washing is nevertheless recommended.
Ubac's eco-responsible tip: to protect your shoes and the planet, wash them by hand. At the very least, a machine wash consumes 40 to 50 litres of water and around 1.2 kWh of electricity.
Durability & composition
VOLA-H has a carbon footprint of 6.1 kg CO2e according to an independent assessment by Carbon Fact. This is 66% less than the industry average (17 kg CO2e)

Natural and/or recycled materials:
GRS-certified recycled wool, which not only certifies the recycled content of a product but also verifies compliance with environmental and social criteriaUppers made from recycled wool (70%), recycled polyester (25%) and other recycled fibres (5%)
Green EVA® outsole made from sugar cane, an alternative to traditional petroleum-derived EVA. Green EVA®, sugar cane ethanol (60%), vinyl acetate (40%)
Laces made from recycled plastic bottles Recycled polyester (100%)
Ortholite® insole made from production waste (15%), recycled rubber (5%) and other synthetic materials.
Details
Everyday trainer. Recommended for leisure or gentle sports.
Wool from recycled clothing (jumpers in particular) that has been taken to collection points and then sorted by colour. No dyes are used for the colours of the shoes.
Unrivalled comfort.
Flexible sole for superior cushioning.
Naturally breathable and antibacterial fibre upper.
Durable construction thanks to its ultra-resistant, water-repellent weave.
Reinforced embroidered eyelets.
Reinforced ankle and heel for optimum support.
Weight: 198 g (size 38).
Midsole drop: 8 mm (heel: 25 mm, forefoot: 17 mm).
Assembled with solvent-free glue (water-based glue).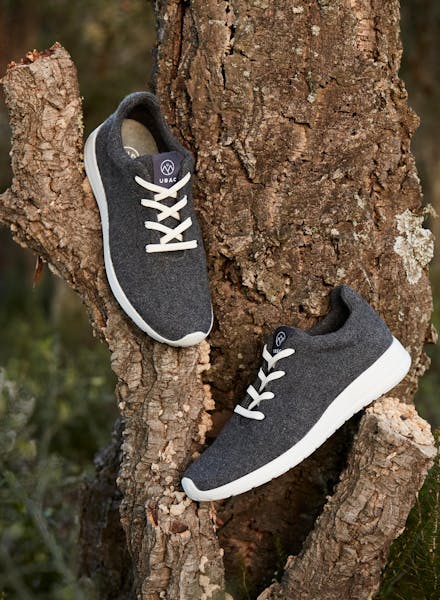 R-LENO
Wool from jumpers recycled in France
R-LENO is a recycled wool fabric specially developed for our trainers. It's hard-wearing, soft, lightweight, thermo-regulating and won't warp.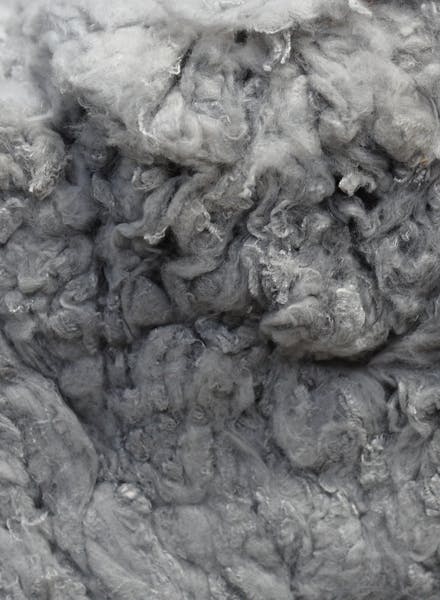 Impact
The advantages of recycled wool
Our wool is recycled in the Tarn region of France. We use an existing material, treated without water or dyes. Result: it has 98% less impact than new wool.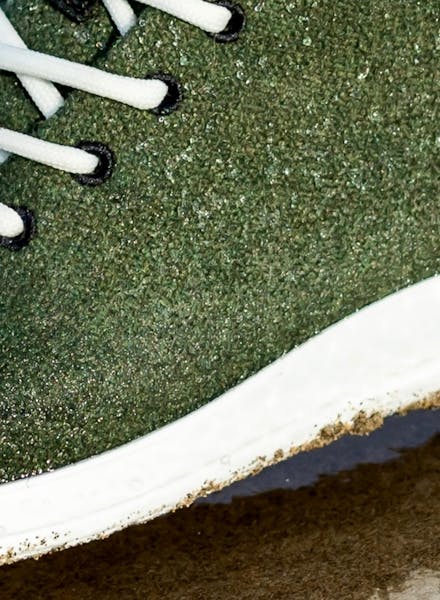 Water repelling
VOLA-H withstands water and the test of time
Thanks to a very dense weave and a water-repellent treatment, you can wear your trainers in all weathers and machine wash them at 30°C.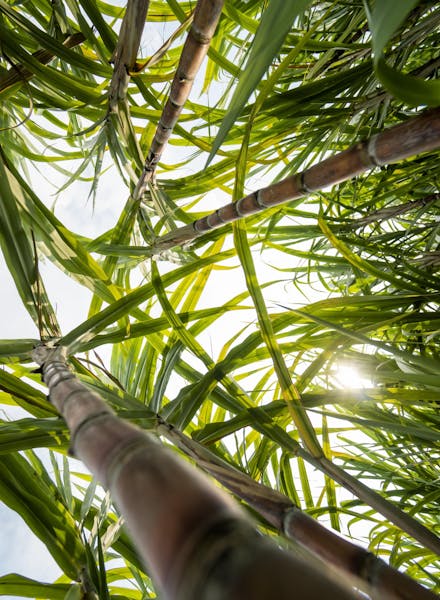 Sole
Internal
OrthoLite® Hybrid-Eco™.
This ergonomic insole uses production waste and recycled rubber.
External
Green EVA ®
A natural alternative to traditional sugarcane-based EVA that retains excellent technical properties such as lightness, resistance and cushioning.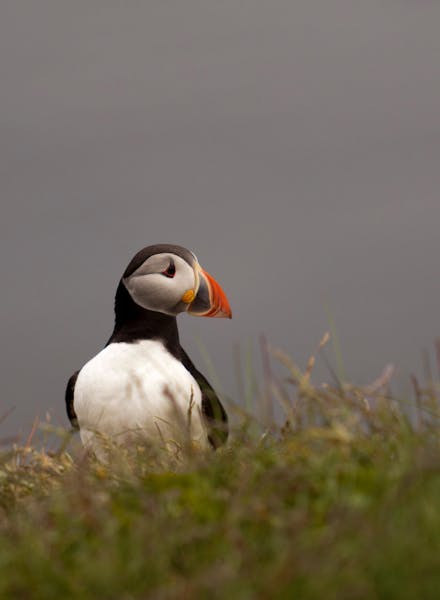 Action
1% for the LPO
Because nothing beats action, we donate 1% of our sales to the Ligue pour la Protection des Oiseaux, a French environmental protection association.
Our donations are freely allocated to species protection, conservation, education and awareness-raising.
Vola - H est la déclinaison haute de Vola, notre modèle de chaussure éco-responsable emblématique. Elle est disponible en quatre coloris et en différentes tailles (du 35 au 46) pour homme et femme. C'est une basket éthique : des matières recyclées, d'origine animale ou non, produites dans des ateliers responsables et regardant sur la qualité de vie de leurs travailleurs. La laine recyclée qui compose Vola H est Made In France. Sa semelle en Green EVA et ses lacets en plastique recyclé sont fabriqués au Portugal, là où Vola H est assemblée. Chez Ubac, l'engagement est simple : produire des chaussures éco-responsables, des chaussures éthiques, des chaussures avec un maximum de matières naturelles et / ou recyclées pour limiter notre impact sur la Terre et son environnement. Vous trouverez donc sur ce site des produits pensés pour être durables, confortables et résistants, le tout au prix le plus juste pour les consommateurs et les fabricants.