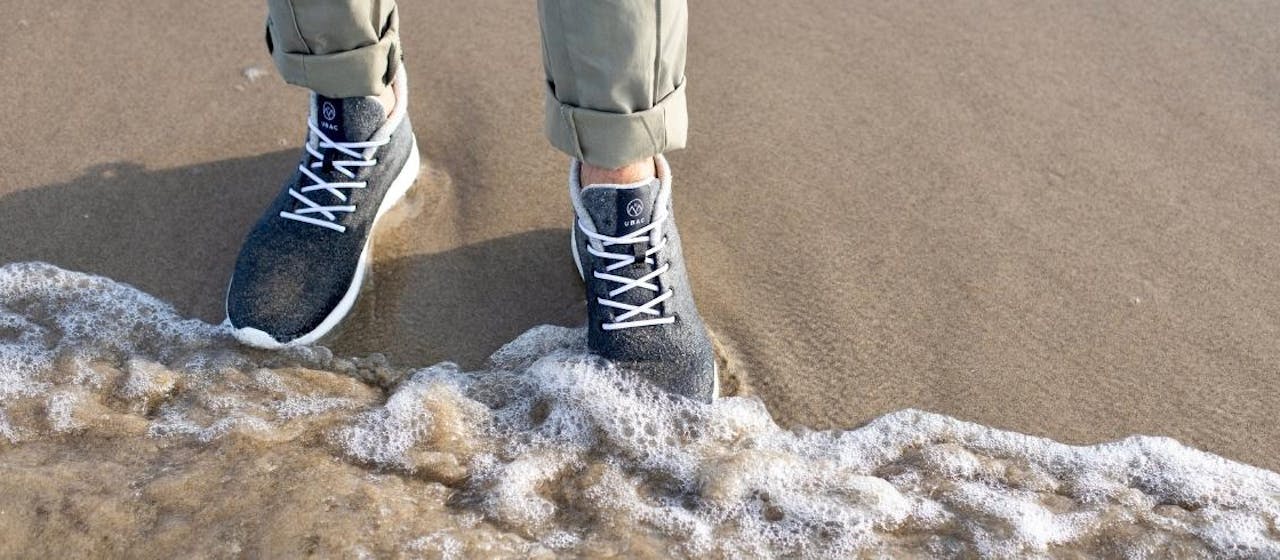 09 November 2020
How to take care of your Ubac sneakers?
Thanks to its innovative weaving, Ubac sneakers are very resistant. They will follow you everywhere, and for a long time! In addition to its waterproofing and anti-stain treatment, here are some tips to maintain your shoes in an ecological way.
Choosing an eco-friendly detergent
To remain in an eco-responsible approach even after purchase, we advise you to choose a homemade or ecological detergent.
We use the brand You, which manufactures natural, transparent and vegetable-based cleaning products.
You offers different solutions for an ecological washing: you can order a kit to make your own washing powder with baking soda and Marseille soap shavings.
You can also buy it ready to use in a package or in refill (the canister is made from bio-sourced plastic). Enough to clean your pair well.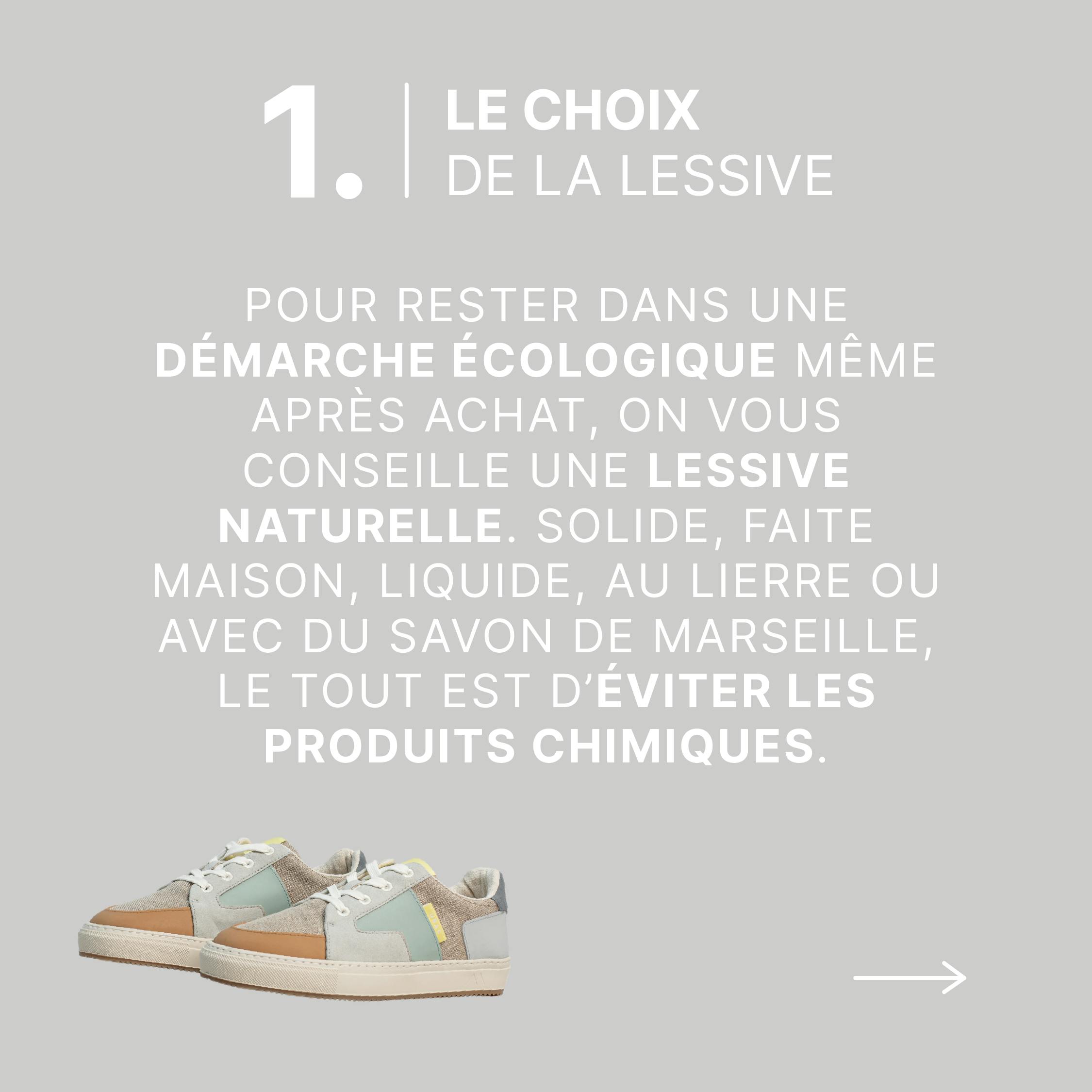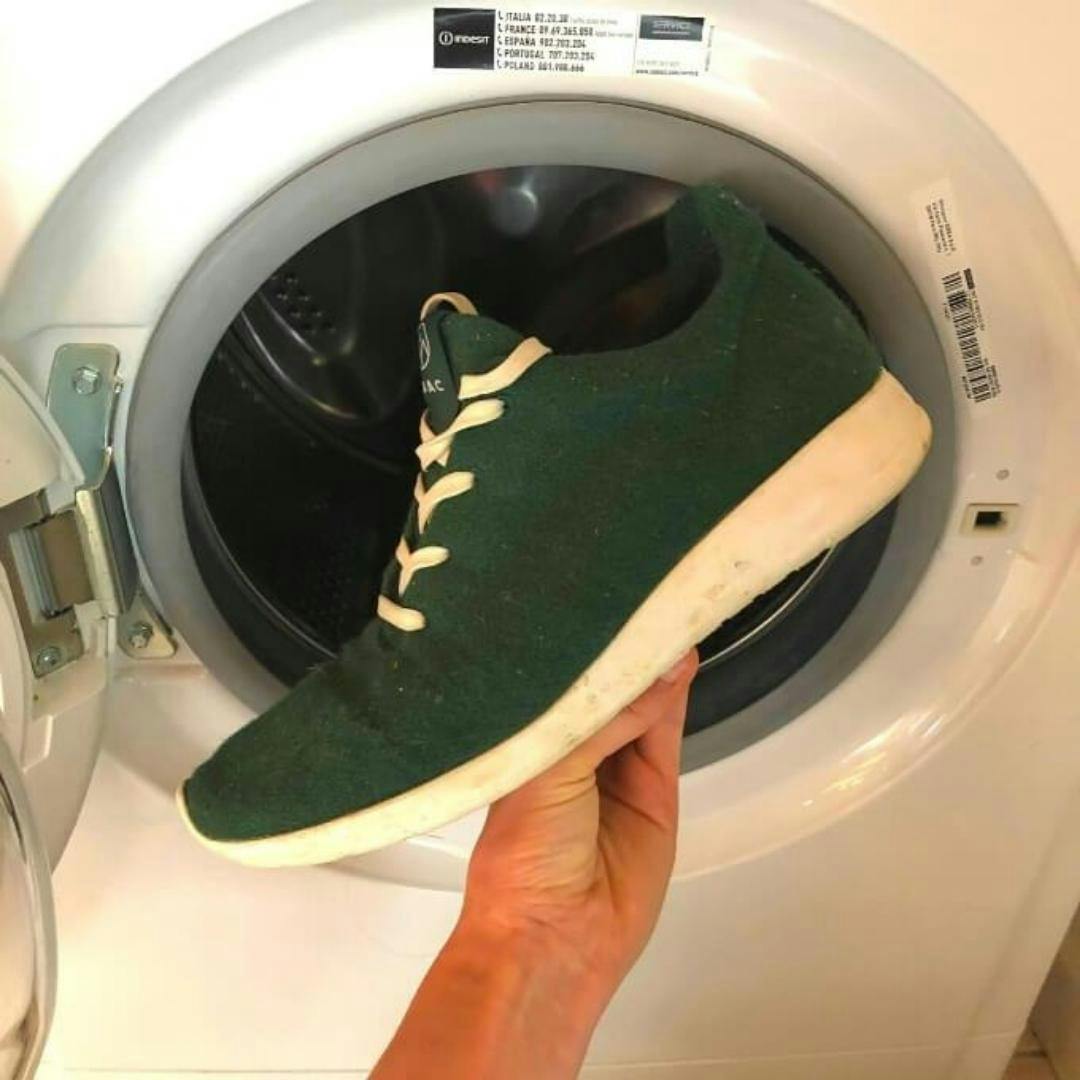 Wool and cotton: machine washable at 30 degrees
You can wash your recycled wool or recycled cotton sneakers at 30 degrees in the machine.
We advise you to use a wool, delicate or shoe program and to set the spin cycle to minimum.

Washing your textiles at low temperatures saves a lot of electricity because it is mainly used to heat the water.
According to the French Agency for the Environment and Energy Management (ADEME):
 • 25% of energy is saved by washing at 30 instead of 60 degrees.
 • Today's washing machines are very efficient and work very well from 18 degrees.
Washing your sneakers in this way also preserves the quality of your shoes.
Hand washable
For Kana sneakers, we advise you to wash them only by hand. You can also clean your recycled wool and recycled cotton sneakers in this way, so as not to use electricity and especially to save water.
A machine wash consumes between 60 and 100 liters depending on the model and energy class, while hand washing usually uses the contents of a basin, so less than 10 liters. Moreover, washing your sneakers by hand is more delicate.
Air-drying is mandatory
In any case, dry your pair of Ubac in the open air. Using a dryer consumes extra energy and risks damaging the product.
To summarize, a few facts
• Washing at low temperature uses 1 kWh less electricity per wash.
• With an average of 20 washes per household, the most economical washing machines consume about 1000 liters of water per month and 26 liters of liquid detergent per year.
This amount of water carries a lot of micro-plastics and chemical components that are dangerous for the environment.
Using an ecological detergent like the one from You is therefore a good way to avoid polluting the waterways.