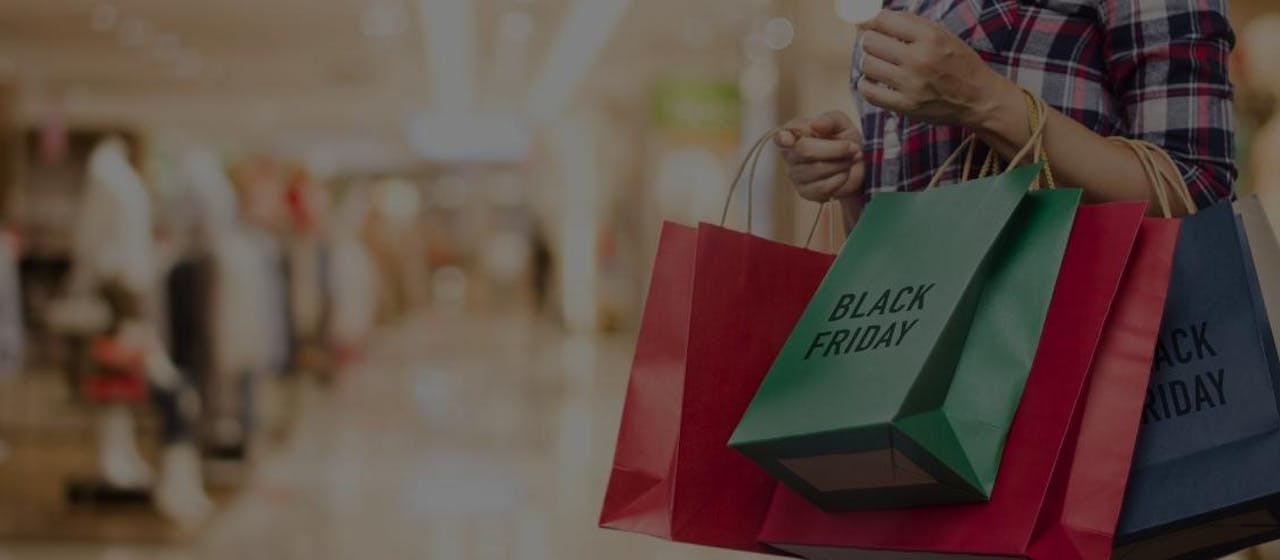 19 November 2021
Why don't we do black friday ?
Friday, November 26th is Black Friday. A day of crazy promotions that begins the "golden quarter": the 5 days from November 21 to 26 are among those where merchants sell the most, announcing the most beneficial period of the year.
But where does Black Friday come from? Where did it originate and how did it become established around the world? This event raises a lot of questions, whether they are social or ecological. And because the planet is not on sale: let us explain why we don't do Black Friday.
Originally
The phrase "Black Friday" appeared in the 1950s in Philadelphia, it refers to the Friday before Thanksgiving weekend, when the Navy military held their annual American Football game. Police officers would see crowds of people pouring into the city on Friday, hence the use of the term "black".
In the 1980s, instead of using the term "Black Friday" to refer to the crowds, retailers use it to refer to the start of the winter shopping season and the promotions that go with it. Once again, the word black makes sense: on the books, it was written in red when there was no profit, and in black when the sales generated a benefit. This gave rise to the expressions "To go into the black", then "Black Friday" which now designates this period of promotions.
Black Friday arrived in England and then in continental Europe in 2013.Large online retail groups imported this tradition with very large promotions, forcing small merchants to match the prices and participate to ensure sales on the day when the most consumers make purchases in the year. According to the National Retail Federation, 164 million people plan to shop between Black Friday and Cyber Monday (a day with similar promotions, but online).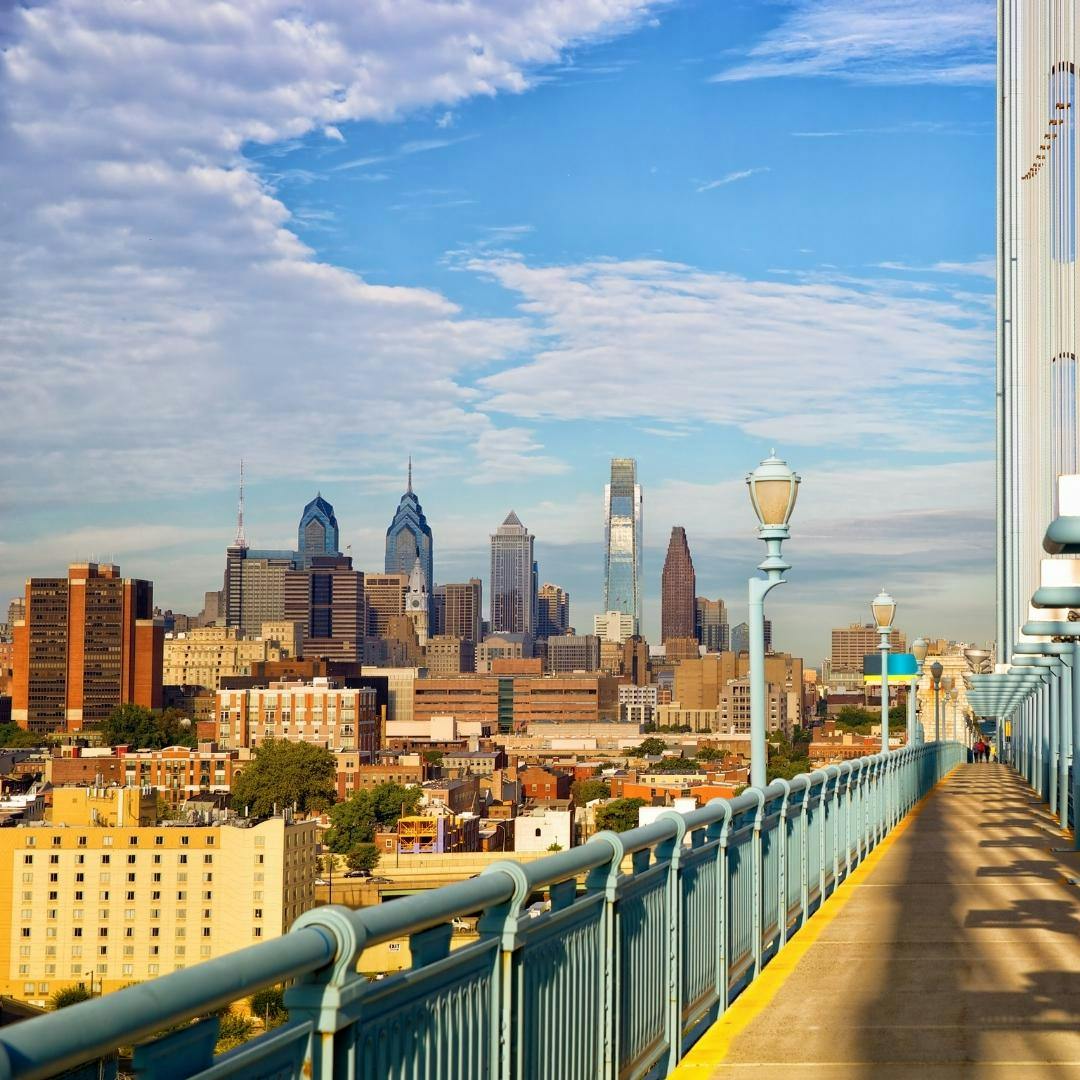 Cyber Monday is not to be overlooked: in 2020, in the United States, this event beat Black Friday by generating 10.8 billion dollars against 9 billion. That's 30% of the retail sector's turnover that is achieved between the end of November and Christmas. These figures are very impressive, but they also have an impact on our environment. For example, according to Jean-Louis Missika and Ariel Weil (Deputy Mayor of Paris and Mayoress of the fourth arrondissement of the capital): "2.5 million deliveries are expected per day, which is ten times more than the number of parcels delivered daily during the rest of the year in Paris.
This period leads to significant greenhouse gas emissions, waste problems, but it also questions questionable promotional practices. Let us tell you a little more.
Questionable business practices
Promotions mean aggressive marketing and manipulative techniques to push consumption. Promotions are not as beneficial as you might think. Originally they help retailers to get rid of their unsold stock to make room for new products, however, during Black Friday, some companies have shady practices to push consumption. We already told you about it in a post inspired by Loom, but to summarize, here's how you can get manipulated:
-The group effect: "Everyone buys the latest fashionable item, I want one too! This is not the fault of the brands, but some of them have understood that this bias is useful to make customers buy more and more. That's why, on many e-commerce sites, when we put a product in our cart, we notice the mentions "other customers have also bought this product".
-The scarcity bias, especially on the internet, when we read "only 5 left in stock!" for example. This pushes us to buy products, even if we don't need them, because there won't be any more left.
-Anchoring bias: when you see a crossed out price or a discount on the original price. Customers thinks they're saving money with this bag bought at 50% off, yet they've just bought an item they may not have needed, and spent their money anyway. And this raises a question: when we are able to divide the price of a product by two or more, what is the cost of its production? And to whose expense?
-The "false" promotions: denounced in particular by UFC Que Choisir which accuses many large companies. In the article are cited as examples Amazon, Cdiscount, Darty or Conforama. The principle is simple: increase the prices of products offered for Black Friday a few days before the event. An oven goes from 359€ to 629€, then an "exceptional" discount announces the oven at 299€ for Black Friday, implying that the promotion is 330€, when it is actually 60. A legal but dubious practice, playing on the figures to push consumption.

All the biases used for promotions, especially during Black Friday, are a real trigger for overconsumption, which causes huge problems of waste and garbage.
These practices are not specific to Black Friday, some brands use them all year long: after Black Friday, private sales, after private sales, sales, and so on. When you notice regular promotions on a website, you may wonder about the real price of the product: how can a company stay profitable by offering 70% off promotions? Is it the profit margins that are incredibly high, or is it the wages and working conditions of the farmers or manufacturers that pay the price?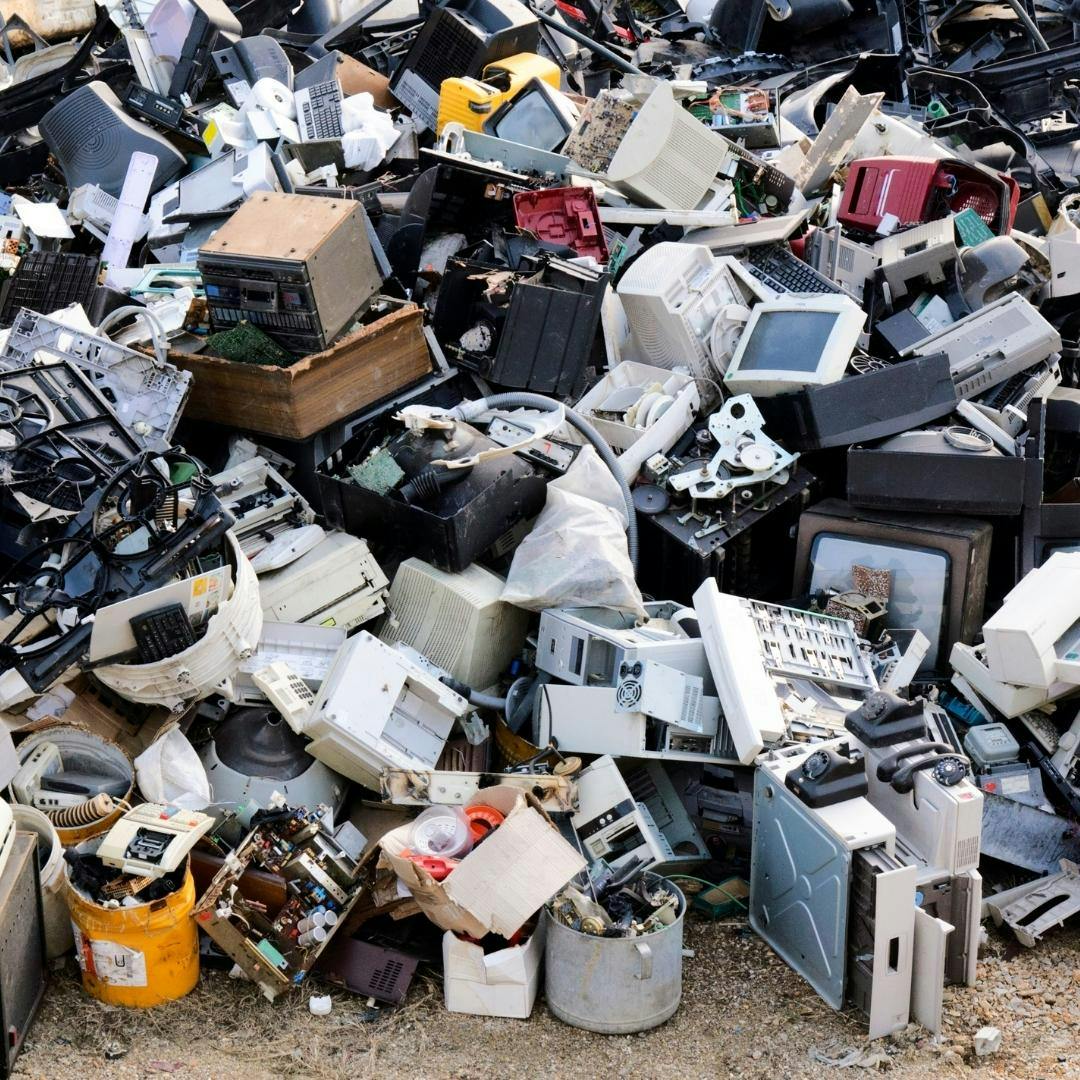 Black Friday hurts the planet
With 50 million bank transactions in France on Black Friday alone, it's easy to imagine the amount of compulsive shopping and waste it generates. According to Forbes, 80% of the purchases made this day are thrown away before or after being used once. The most selling sectors: fashion, technology, beauty, very polluting fields: for example, according to the UN, fashion is responsible for 10% of greenhouse gas emissions in the world, it employs underpaid workers on the other side of the world who are intoxicated by dyes, washing processes or the cultivation of cotton (which represents 25% of pesticides used in the world). It is therefore becoming essential to consume responsibly, and more and more brands are seeking to produce clean products, respectful of the environment and manufacturers, like Ubac.

Another issue is deliveries: in 2020, according to Money.co.uk, online orders for Black Friday in England produced 420,000 cubic tons of greenhouse gas emissions (or 435 round trips London - New York). However, be aware of the method of calculation, we cannot deduce the totality of this figure because there is no calculation of previous years. It is also necessary to add other emissions to the life of a product, such as its manufacture and what it implies (raw materials, transformation...), but also its end of life.
Avoiding waste and compulsive purchases limits the impact of Black Friday. Repairing, renting, reusing objects will greatly limit the negative impacts on the climate. For example, according to Pierre Galio at Ademe, if everyone extended the life of his television by one year, we could avoid the emissions of a city the size of Lyon, that is to say 1.7 million tons.
Another statistic: 50 million tons of electronic waste are created each year (this is called e-waste) and only 20% is recycled. The rest often ends up in the trash or in nature, releasing heavy metals and other controversial substances like Bisphenol A.
In addition, we need to change the way we consume and avoid succumbing to unnecessary purchases during Black Friday. Some people have understood this and are opposed to this day, others are looking for alternatives for a responsible and reasoned consumption.
Alternatives
-Giving Thursday: Launched in 2012, this event takes place on the Thursday after Thanksgiving. People are encouraged to donate items they no longer use, or to take part in volunteer actions (waste collection, fundraising, helping associations...).
-" Make Friday Green Again" is a collective launched by the French brand Faguo with 1200 other brands to date, including Ubac. The goal is to communicate on a healthier way of consuming, by buying only what we need. For brands, two conditions to become a signatory: not to do Black Friday, and to communicate on a more responsible consumption. However, beware, some brands take advantage of this to greenwash their image.
-The "Block Friday" is a set of operations led by the activists of Youth For Climate and Extinction Rebellion. They consist of demonstrations and actions in front of stores or shopping malls in order to spread the message that overconsumption of goods during Black Friday is very harmful to the environment.
All these alternatives aim to make consumers aware that promotions and overconsumption, especially during Black Friday, are very damaging to the environment. It is therefore time to change our way of consuming.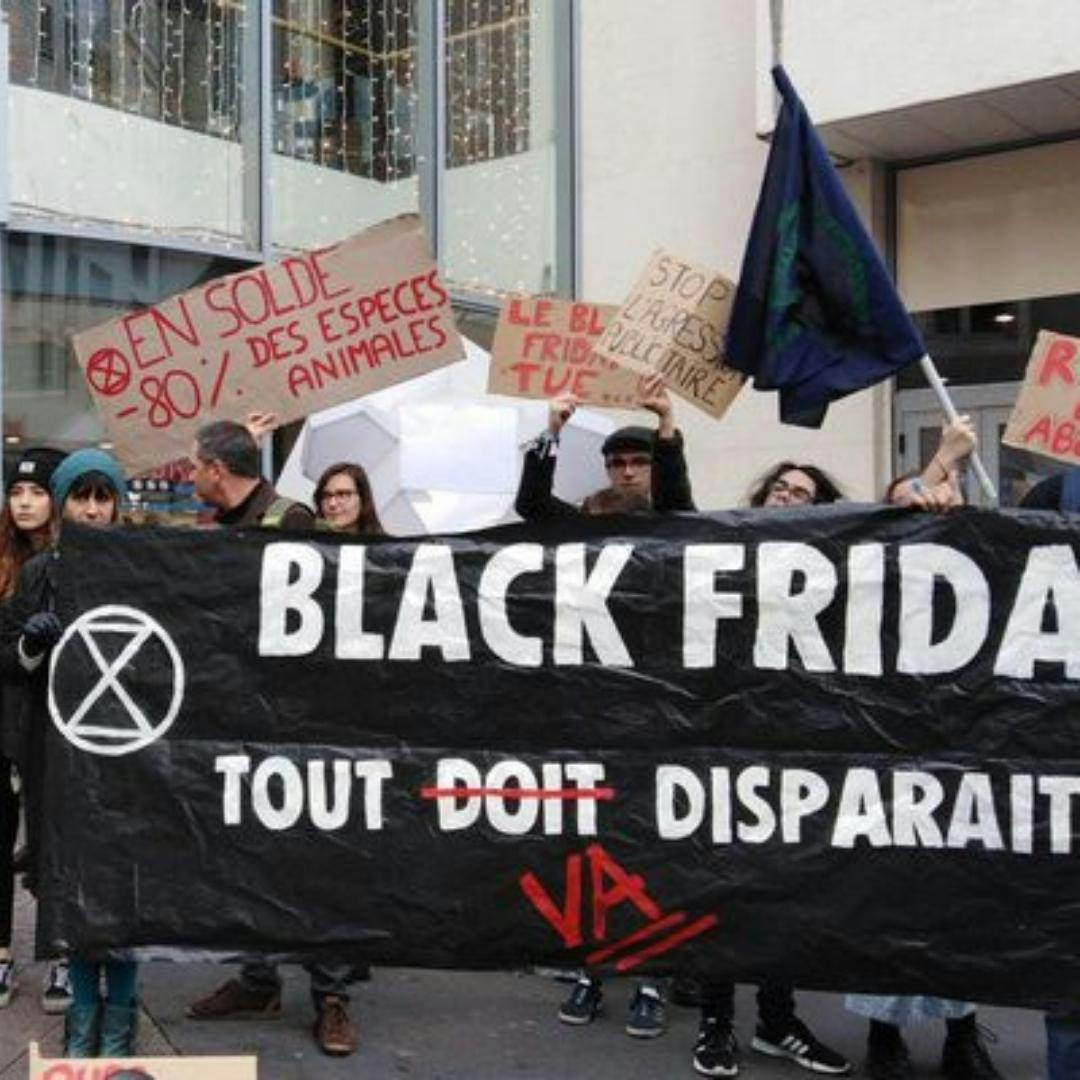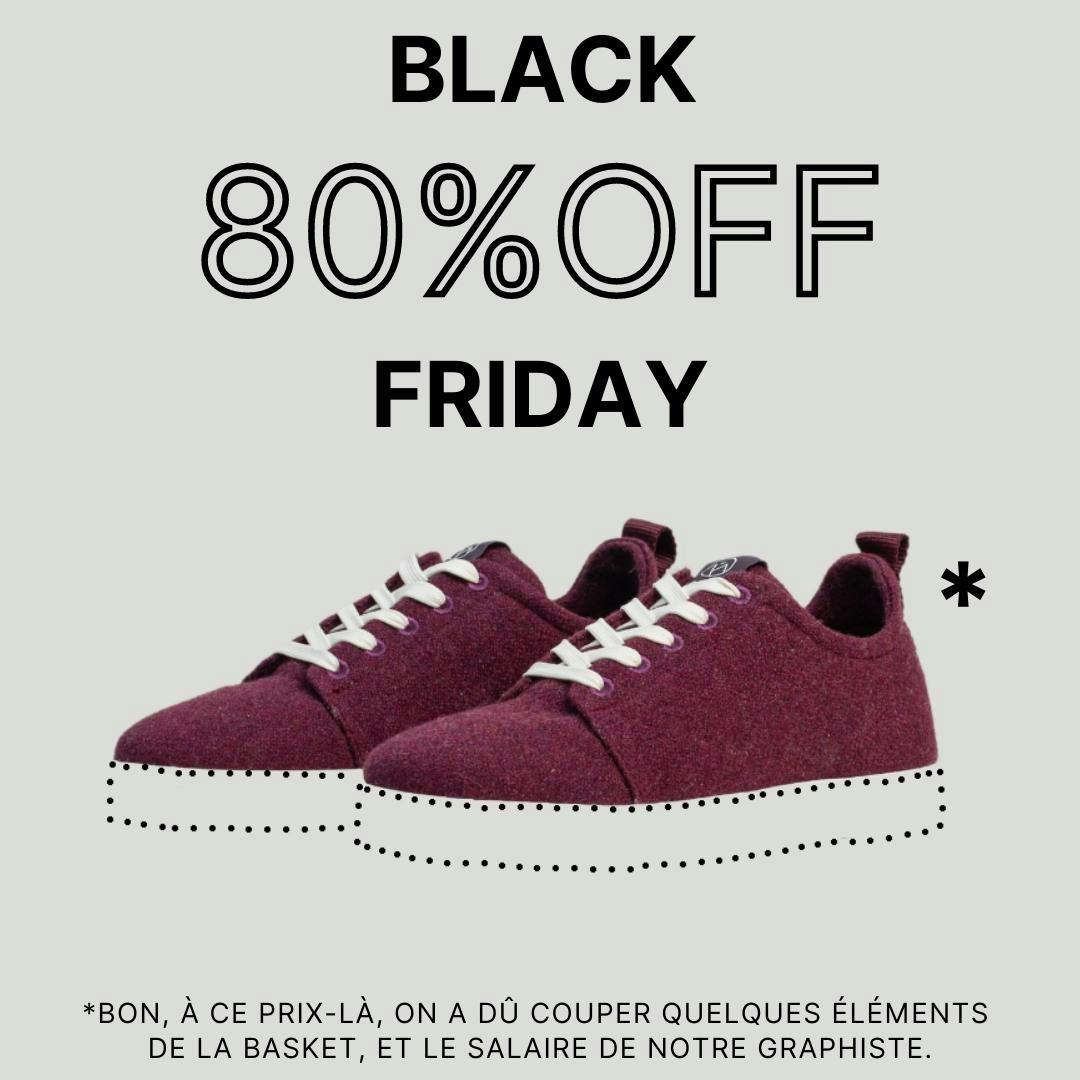 Consume less, but better
Let's learn to love our clothes again!
We offer the fairest price all year round: the one that allows us to pay each person involved in the creation and manufacture of our products. More expensive, yes, but timeless and qualitative. This does not mean that we will never have a sale, but we do not include in our selling price any discounts. Promotions are useful when we want to renew our stock, to make room in our warehouse. They are not normal when they occur all year round.
Because the garment that pollutes the most is the one that remains unused in our closets, we are committed to developing our products with our customers through creation surveys.
And to avoid throwing away your sneaker or your sweater because it is damaged after two washes, we always innovate to offer the most resistant products possible.
We are always looking for the most sustainable and local solutions possible, giving priority to recycled or natural materials, and limiting the frills, from the product to the packaging.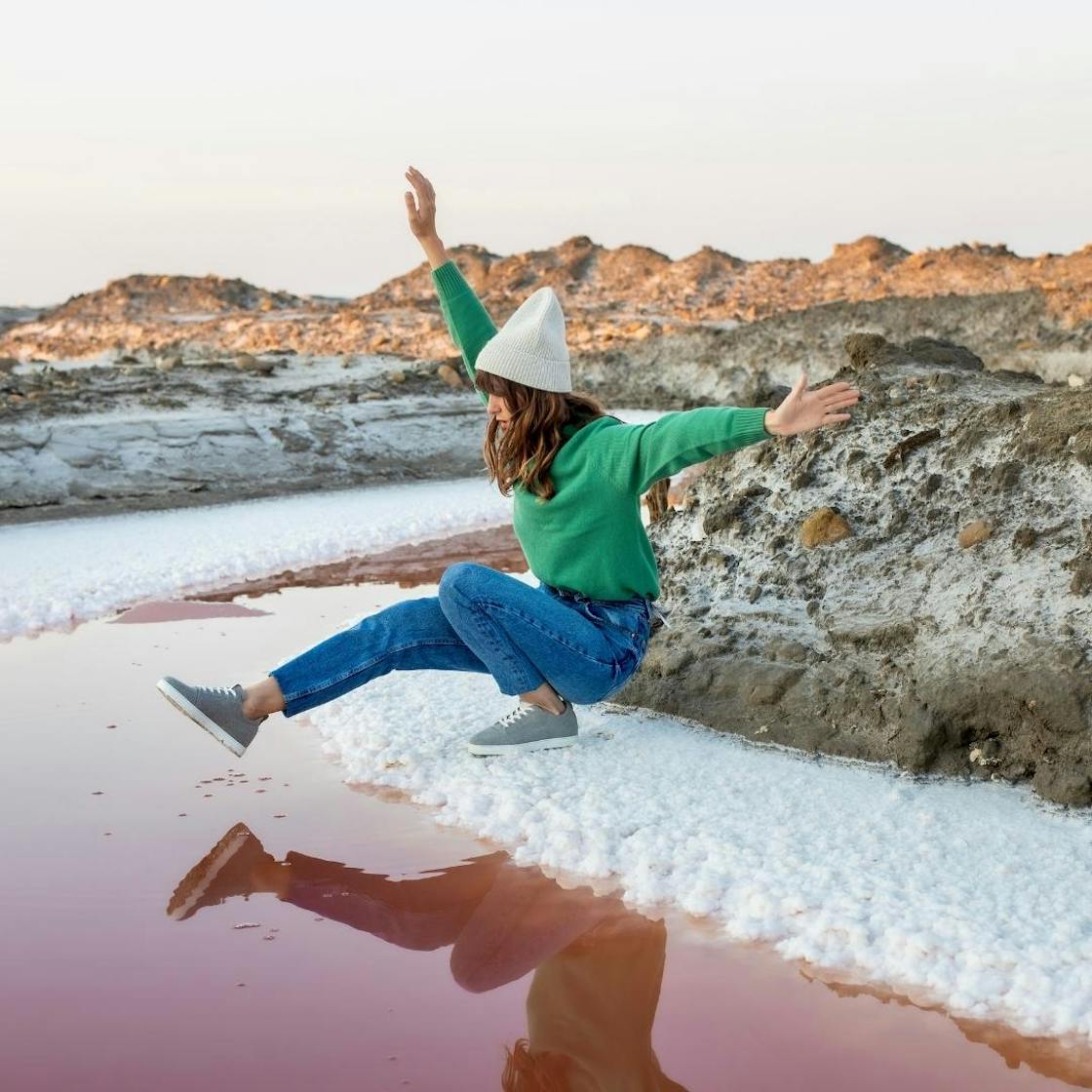 Being a responsible brand also means committing to ever greater transparency: we've always told you everything about our materials, our manufacturing sites, and that won't change.
To go even further, we donate 1% of our turnover to the LPO. 
Sources : Forbes, Phys.org, Dropps, National Geographic, Euronews, France TV Info, One Heart, Oberlo, La Mode À L'Envers, UFC Que Choisir