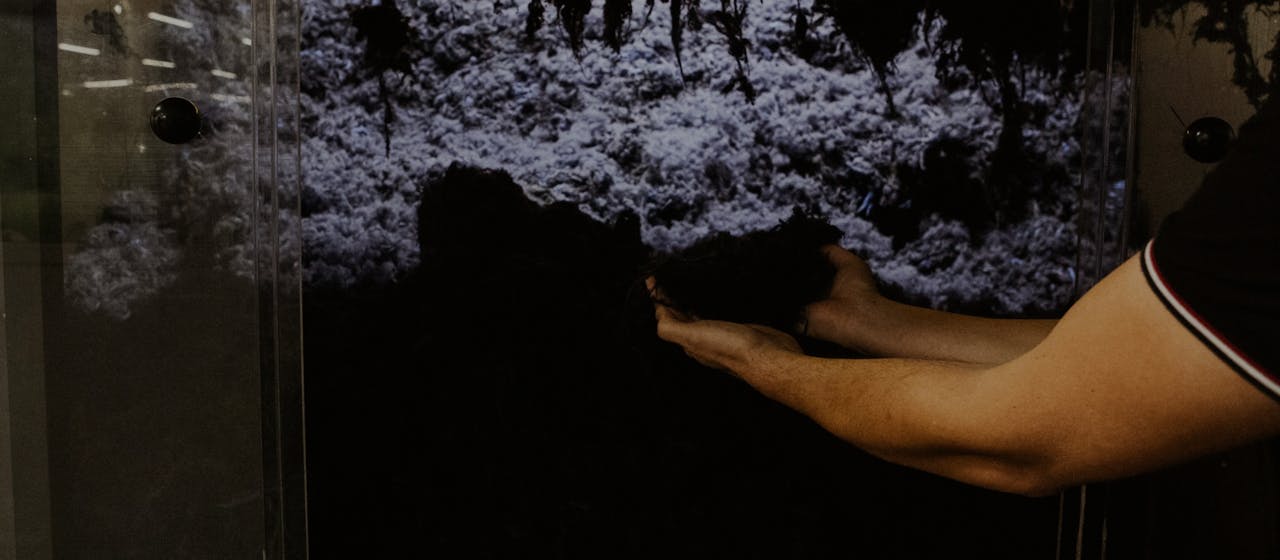 28 November 2022
Meet Fabrice and the recycled wool mill
We continue our tour of Tarn. After having explored the history of wool in the region, then having discovered Jean-Michel, colorist at the Filature Du Parc, we zoom out today on this local and innovative company and meet Fabrice, its director.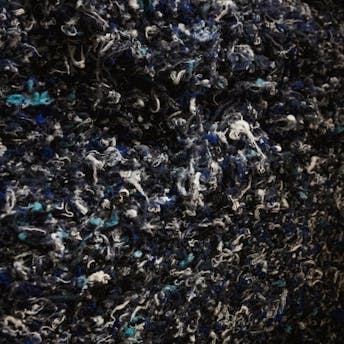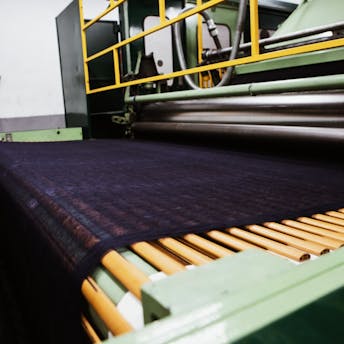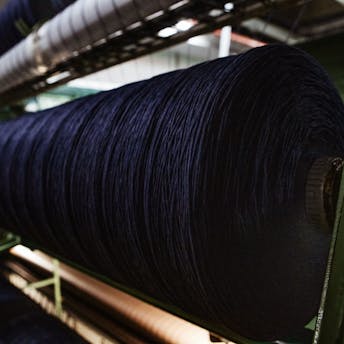 The Filature Du Parc
In 1975, Fabrice's father took over a spinning mill that had closed the previous year. He has the know-how, having already bought another one in 1968. He gathers all the machines in his new factory, and the adventure starts.

For his father, there was still a challenge to take up: managing a company with little experience in this field. Even if it was in the "good years", Fabrice confides that there were ups and downs.

Today, Filature Du Parc is thriving, thanks to Fabrice's investments, which took place when most of the Tarn industry gave up.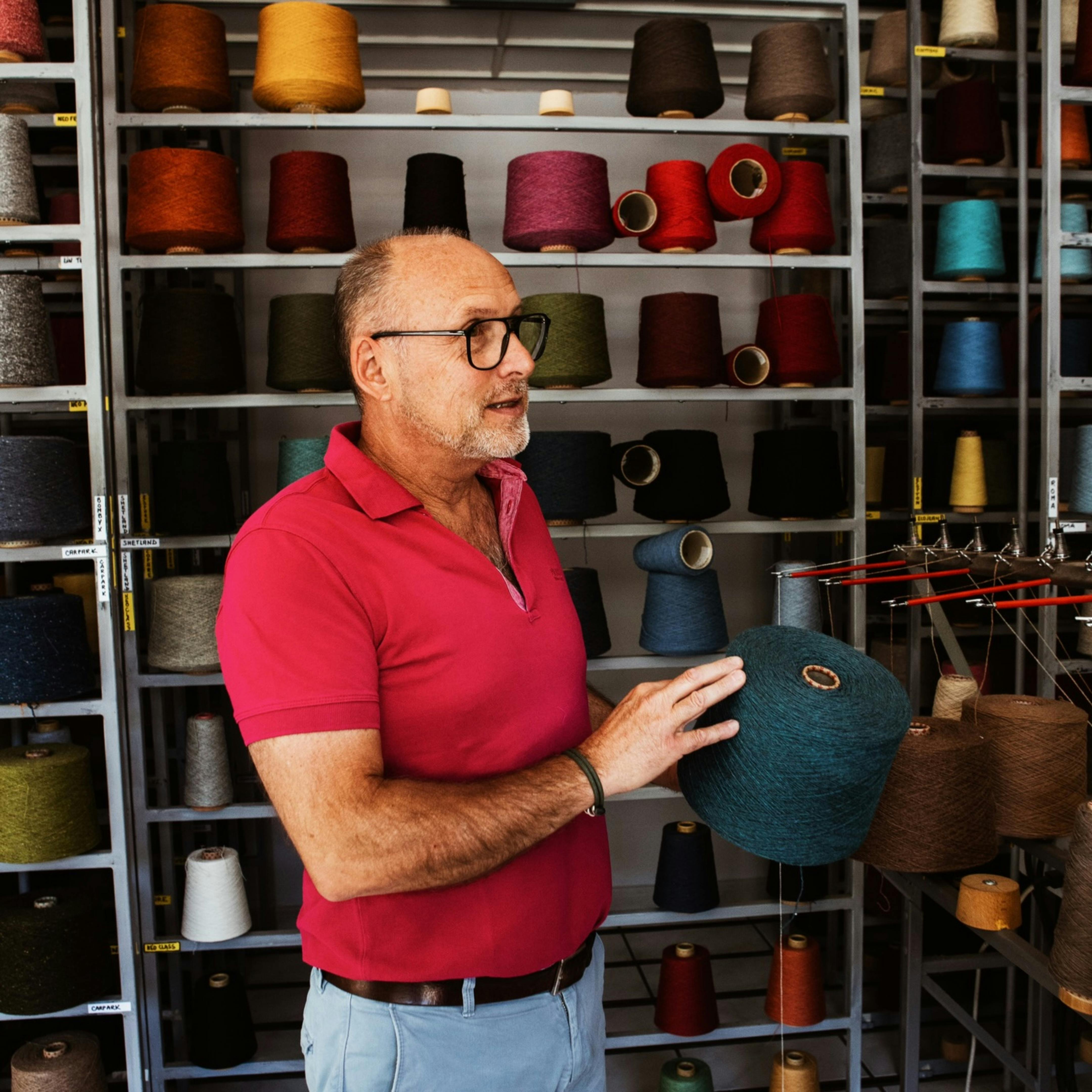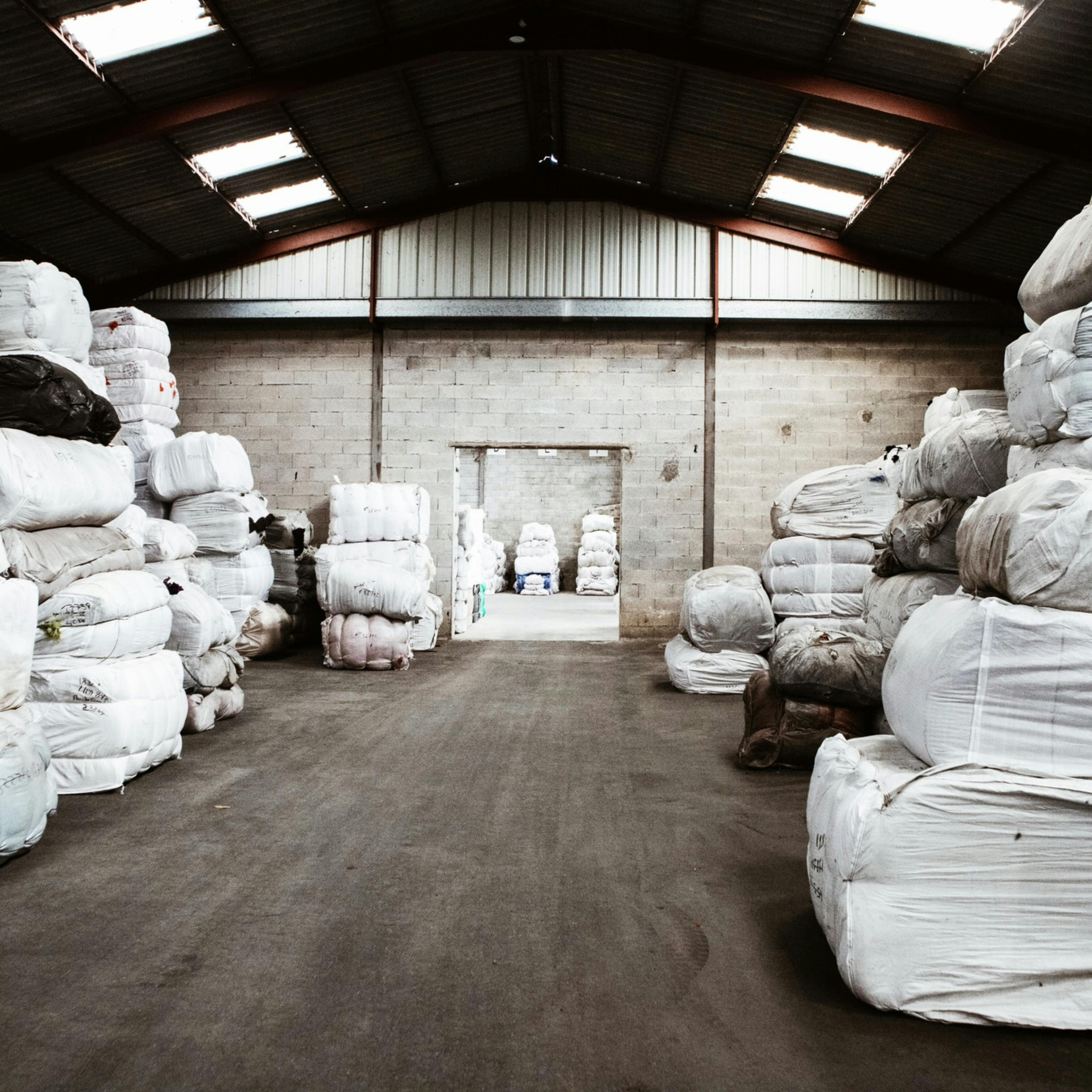 A perilous adventure
Beginning and decline
"I fell into it when I was little, it was my playground". Fabrice has always lived with the spinning mill: as a child, he was already playing hide-and-seek in the wool balls. For him, working in his father's company was an obvious choice, he joined in 1985.

At the beginning, he was in charge of the technical part: cleaning and assembling the machines, learning how to make them work... After having been through all the functions, he took over the position of manager. Learning from the ground up to know all the ins and outs was crucial: if he hadn't done all these jobs, he's not sure he would have developed the recycling that is his company's strength today.

From the 1980s to the 2000s, it was a decline, and the Spinning Mill almost went bankrupt. The majority of the textile sector relocated to Asia after the suppression of the eco-tax. It was at this time that he and his teams began to think of a way to bounce back from the Chinese competition. This salvation is found in recycling.
Bouncing back through innovation
Before developing a 100% recycled yarn, Fabrice already revalorized. Noticing that the manufacturers in the PACA region were losing about 30% of material during production, he reintegrated these losses into new yarns:

"We were already making yarns with some recycled material, but up to 15/20%, at the time it was called frayed and not recycled."

This method was not very successful and hidden, as recycling was seen as negative. The percentage of recycled material could not reach more than 20% because the fibers already used were shorter. If it had been composed of a larger percentage, the result would have been a material that was not very solid and prone to pilling. So there was room for innovation.

Thanks to this know-how, and wanting to put forward this lost material, Fabrice, his father and his uncle set themselves the challenge of creating a 100% recycled yarn. They worked for 3 years to create a defibering machine, before joining forces with Italian engineers to perfect and patent their invention. It is thanks to them that we can offer you eco-responsible sneakers made of wool!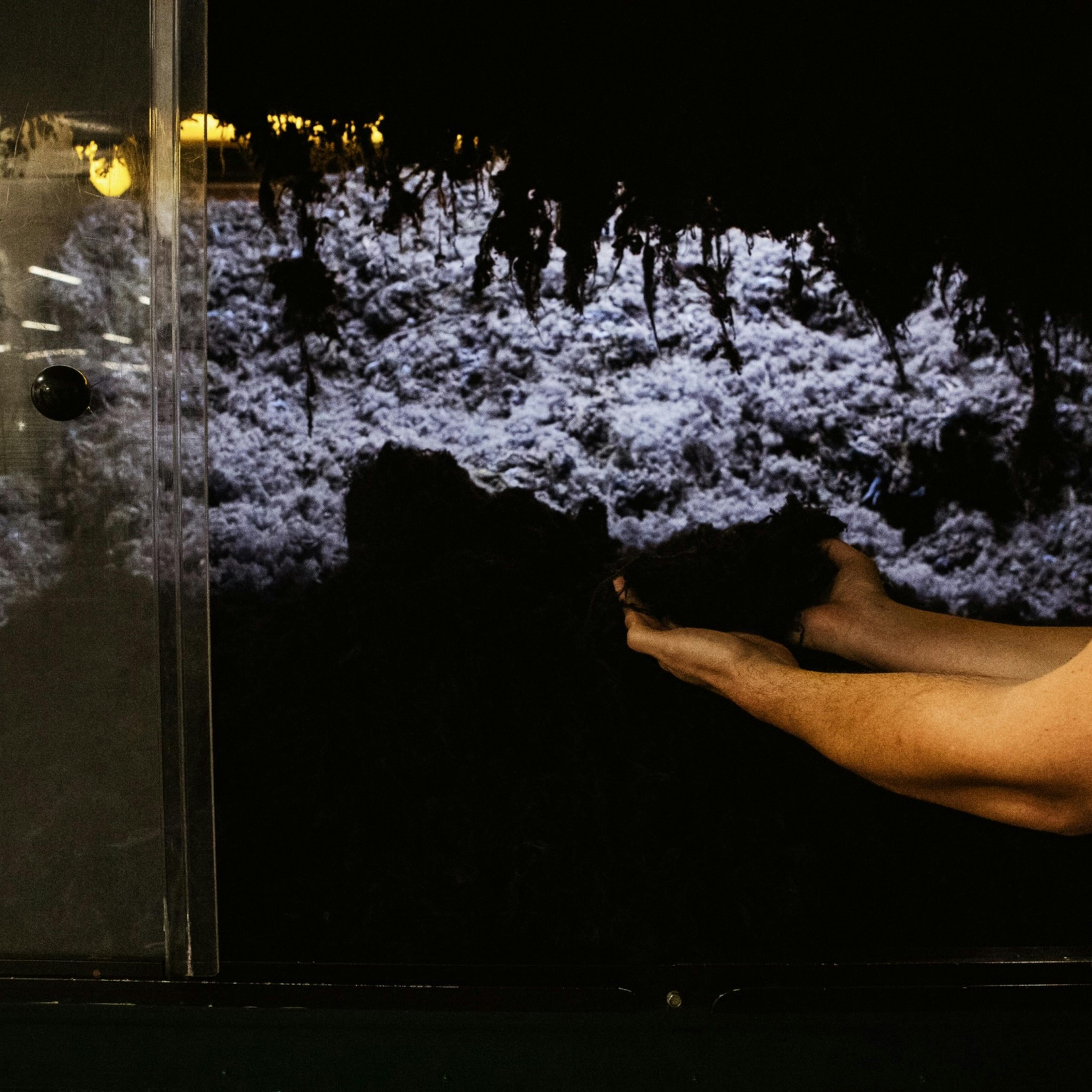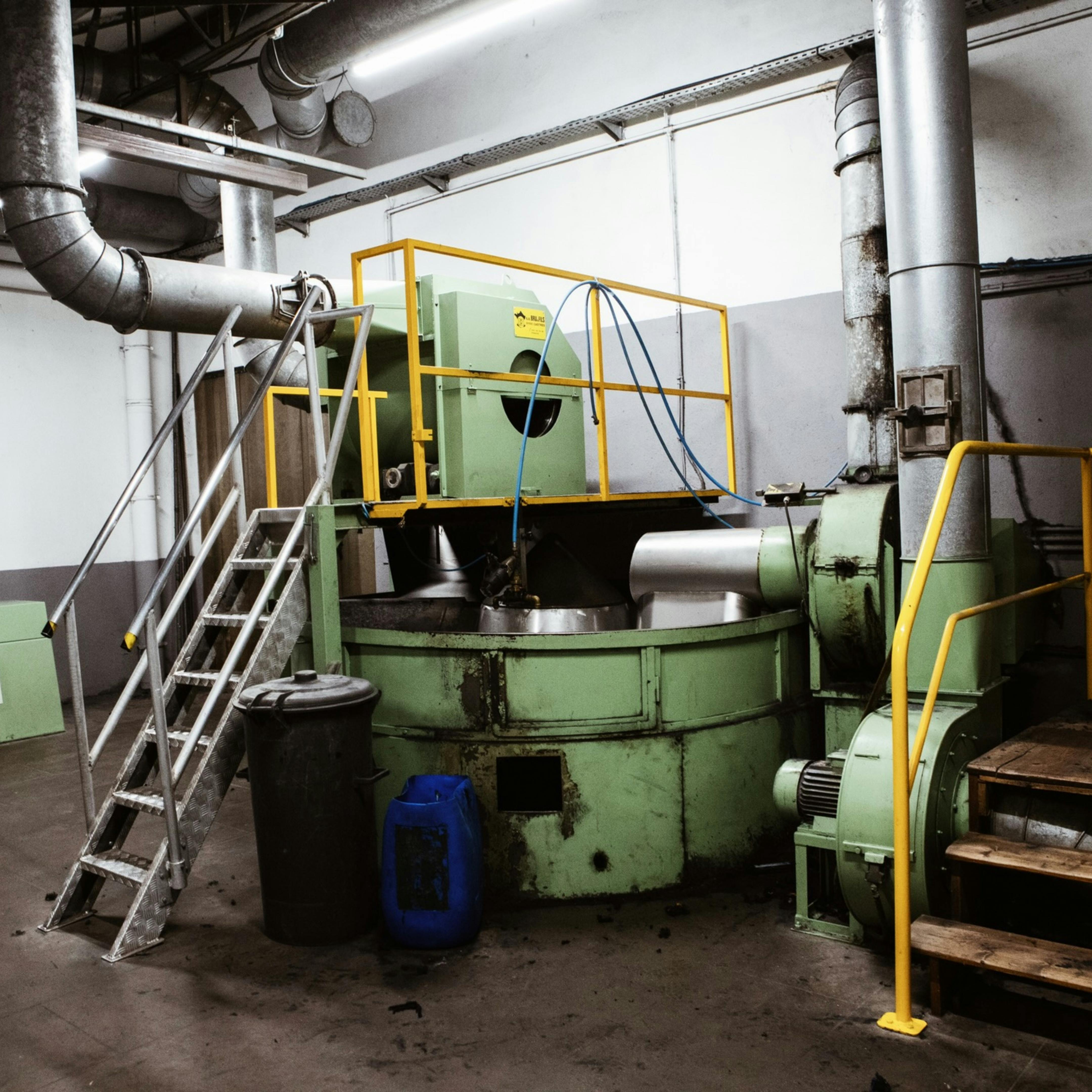 Survival secret: never put your stockings down.
Fabrice confided that taking the gamble of recycling but also making " bold " choices and investments in difficult times proved to be profitable. For example, choosing to invest in new equipment in a period of decline is a difficult choice: it takes about a year to make a new line profitable. It is therefore understandable that it is a risky investment when the company's financial health is not good.


Today, the majority of the sales of the Spinning mill are recycled yarns. The company remains family-owned and healthy. During difficult times, there are no shareholders to claim the profits: "we keep our backs to the wall and tighten the bolts".

Fabrice knew how to make the right choices at the right time. Today, thanks to him, we can offer you sneakers with a 100% recycled wool yarn (don't worry, we also have a choice of vegan sneakers) which are much less impacting for the planet.
An amazing and responsible result
The best part is that these yarns are as strong as new wool: in pilling tests and other checks, they have the same ratings and characteristics as virgin fiber yarns. It is thanks to the defibration that the quality is achieved, because it is like working with new fibers.

Offering recycled wool is a unique innovation, but also ecological. By revalorizing our old clothes, we avoid burying and incinerating them, but also a new manufacturing process (thus overproduction and overuse of chemicals or water for washing and dyeing). Fabrice reminds us that these advantages are valid for all textile materials: cotton, for example, is very impacting, so we might as well reuse it (we explained it in this article.)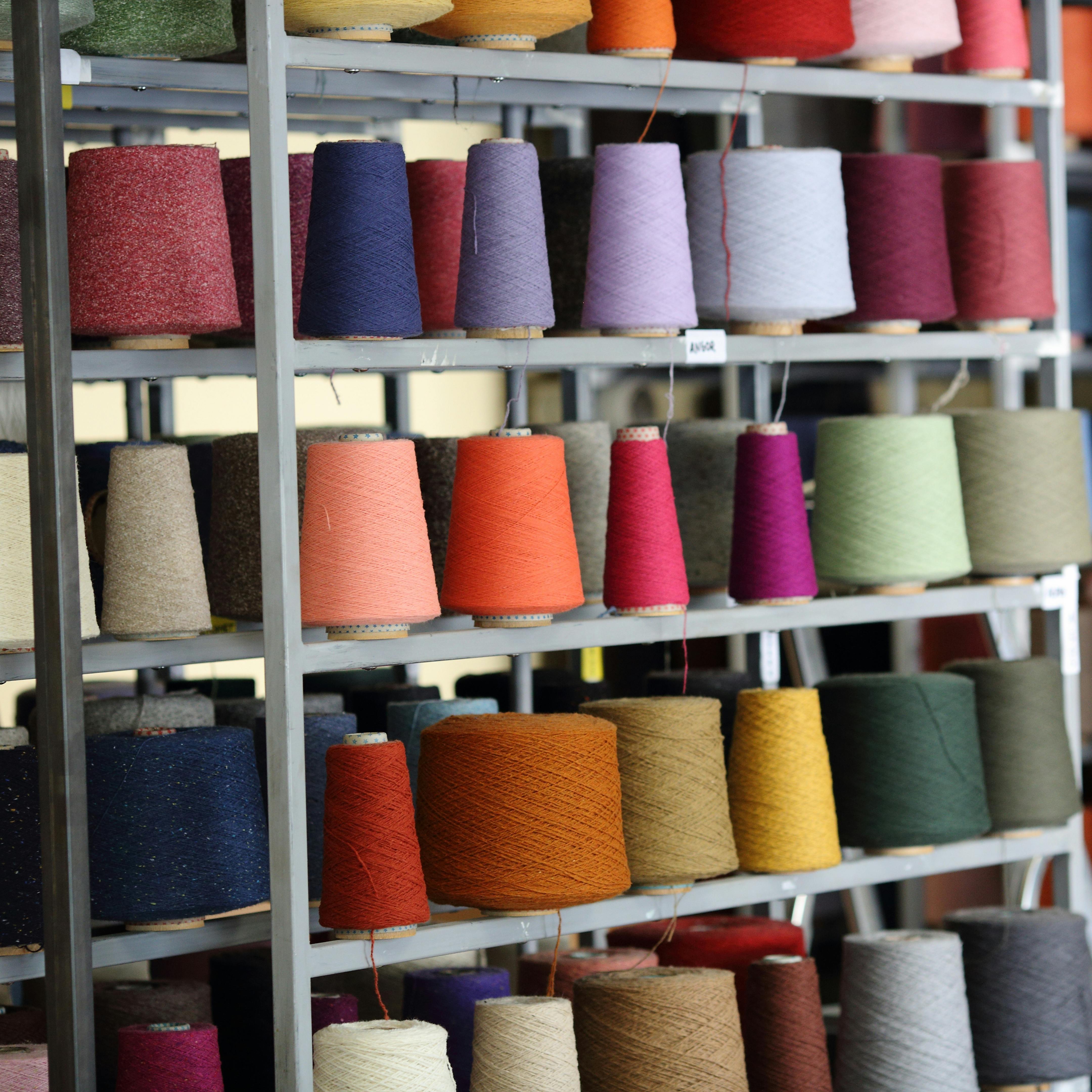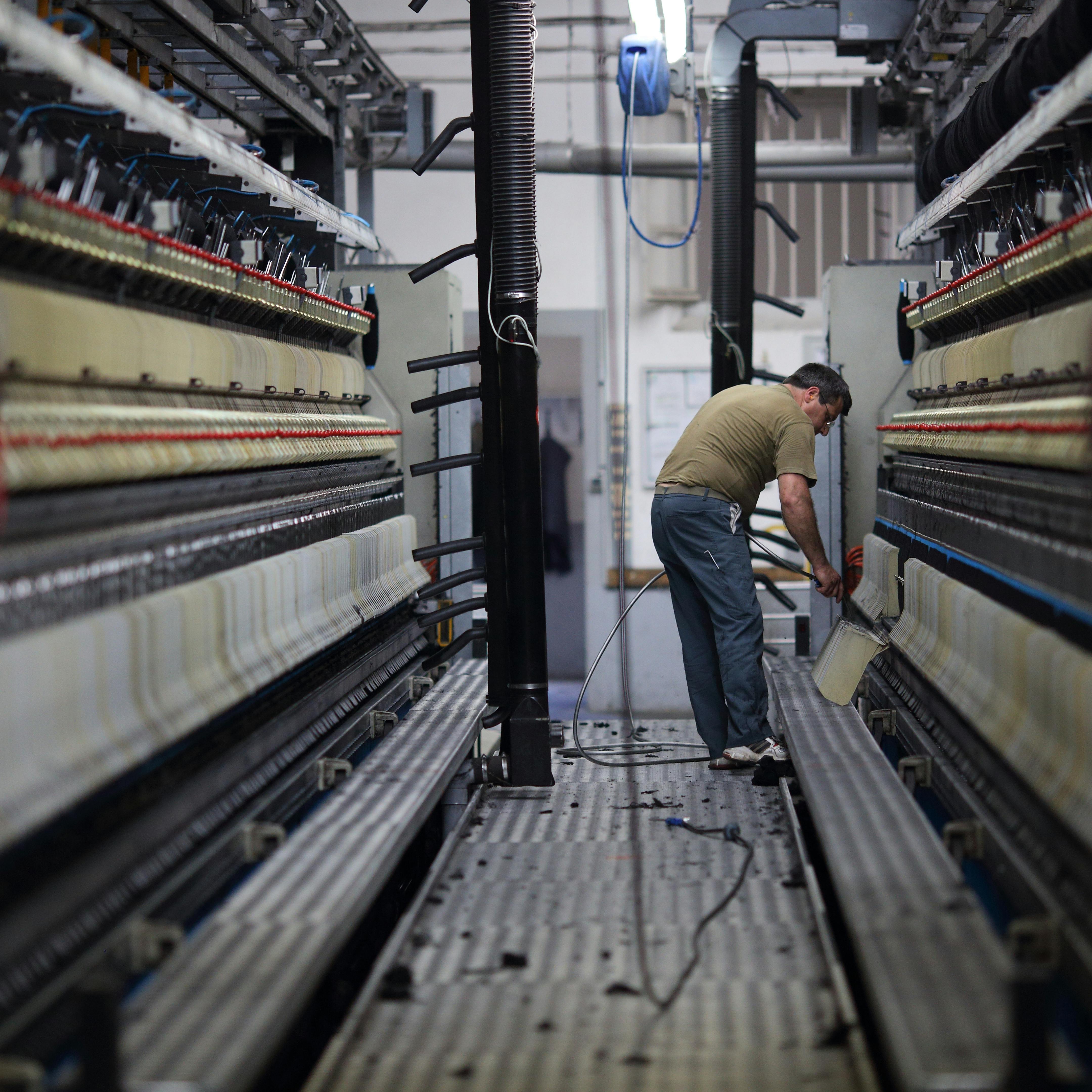 The journey continues
Recycling, a sector to be improved despite everything
Fabrice is quite optimistic: the Filature is developing large volumes, improving the quality of work, and has plans to invest in new machines.

"We're making progress every day, and we're surprising ourselves by pulling out incredible stuff."
The future of textile recycling is promising: he receives more and more solicitations from brands, but also from institutions that he had approached a long time ago, and that are now coming back to collaborate with the Filature Du Parc.
"Brands are eager to come in but must first find a collector-sorter as well as the entire chain upstream from the spinning mill. These steps are difficult and time consuming."

Fabrice's goal is to find a global solution where Filature Du Parc would be the only contact to simplify the task and encourage companies to recycle.
There is also the technical side to improve. At the moment, to be able to recycle a textile, it must be entirely composed of a single material. Fabrice's goal is therefore to improve recycling techniques, but also to automate sorting in an efficient way (colors, product typology, components...). It is necessary to have high-quality machines and to be able to ensure the composition of a product. It is a complex technology and it is imperative to invest in its development.
RECYCL'Occ, an ambitious project
Today, Fabrice is trying to bring together all the textile and recycling professionals. He is convinced that perfecting recycling will be salutary: "If we manage to do that, we will solve 70% of the waste".

To do so, with 80 actors of the textile industry in Tarn, he created RECYCL'Occ. From the primary collectors, through the spinning mills, the dyeing, knitting and weaving factories, the garment manufacturers or the brands, the aim is to enhance recycling and to innovate so that it is even more efficient. From patching to upcycling and back to spinning, all solutions are considered.

"We have to find a solution to industrialize recycling because we will be able to put more textiles on the market, of a better quality and less expensive because the production cost will decrease."

Recyclocc is approaching the large metropolises of Occitania (Toulouse, Montpellier, Perpignan...) to train the people who work in them. The goal is to recover their objects to recycle them in order to show that, even if recycling costs more today, it allows to value jobs: "we create wealth locally without damaging the environment, so globally it is more profitable."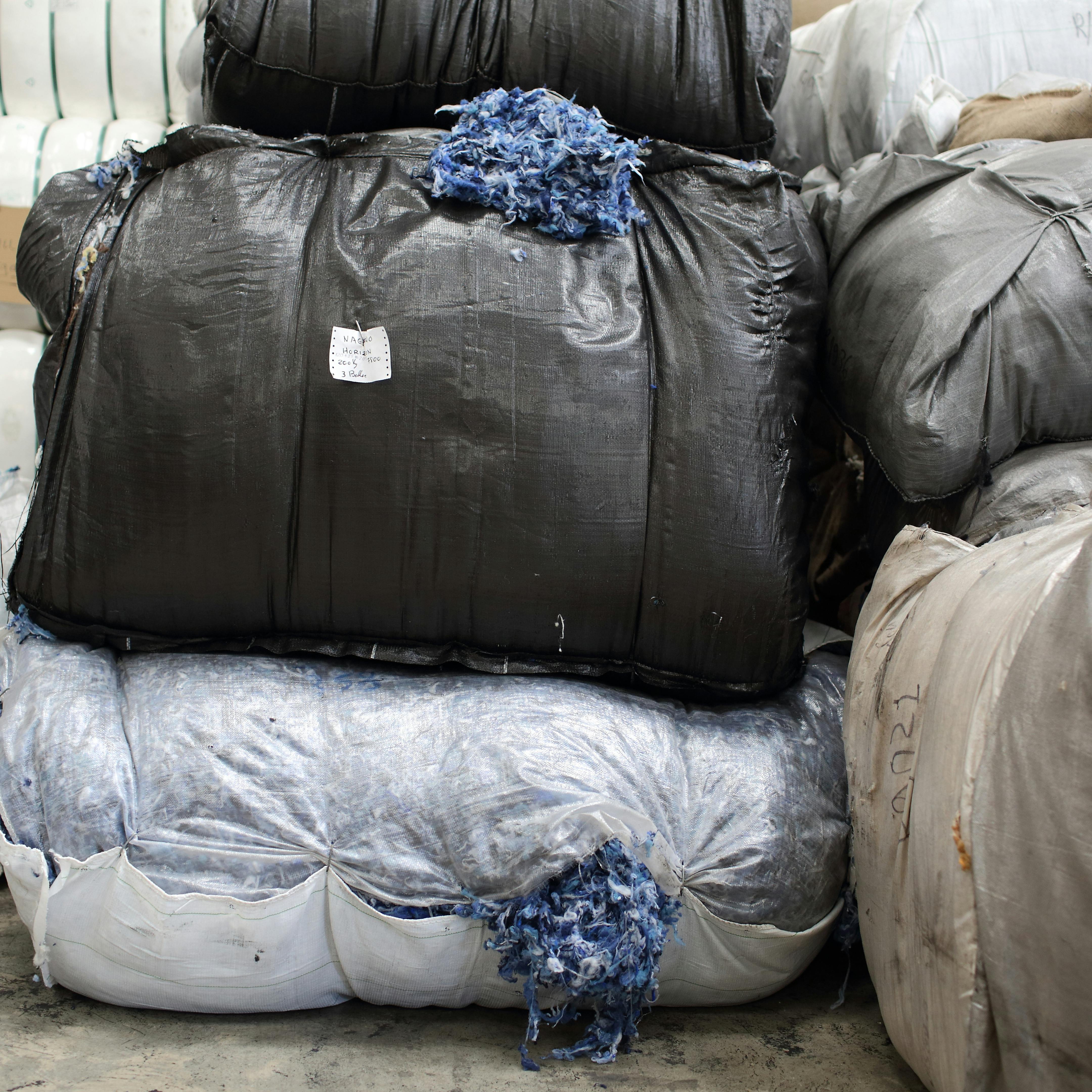 Fabrice is a pioneer, an innovator who tremendously inspires us. He is also a source of knowledge that gives us hope. We hope you enjoyed his vision, and we can't wait to tell you about the rest of his adventures!