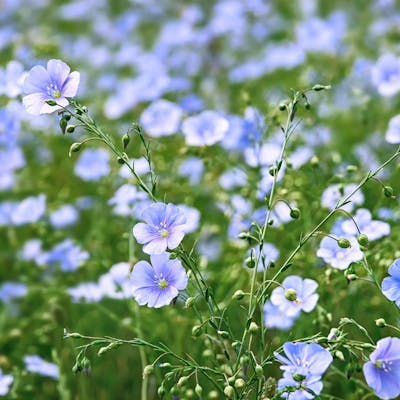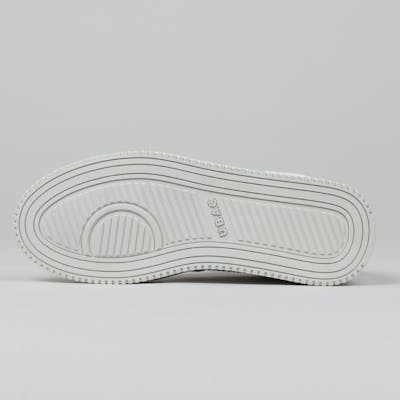 NATURAL & RECYCLED MATERIALS
Linen
Breathable, comfortable and soft
Designed to last a long time
Strong canvas weave
Waterproofed
To accompany you everywhere even on a rainy day
Outsole - Natural and recycled rubber
Soft, non-slip and comfortable
Drytech™
Removable & ergonomic insole
LOCAL MANUFACTURING
France : Linen l Portugal : soles, inserts, laces, packaging
Handmade in Portugal
Shipping & Returns
Delivery :
The delivery is offered in France* from 120 € of purchase.
Preparation: your order will be prepared within 1 to 3 working days.
Delivery: once prepared, your order will be sent within 24 to 72 working hours to your home or to a relay point according to your preference.
Return shipping:
The return is offered in metropolitan France*. You have 60 days from the reception of your shoes to benefit from the free return.
The returned items must respect the following conditions:
- they must not have been worn outdoors
- They must be in new condition
The procedure for making a return is available on the "Returns and Exchanges" page*.
The shipping costs and the return shipping costs for an international shipment are available on https://ubac-store.com/retours-echanges/
Care
We recommend hand washing in warm water with a soft sponge or cloth.
Before starting the cleaning, we advise you to remove the laces and the sole.
Composition & details
Composition:
Linen upper (49%), organic cotton (51%) - FRANCE
Lining in recycled wool (70%), recycled polyester (25%) and other recycled fibers (5%) - FRANCE
Outsole in rubber (70%) and natural and recycled rubber (30%) - PORTUGAL
Laces in recycled cotton (100%) - PORTUGAL
Drytech™ insole in recycled PU (95%) and other synthetic materials (5%) - PORTUGAL
Details:

Everyday sneakers
Linen grown, spun and woven in France (Normandy and Alsace).
Logo and fluffy embroidery
Naturally breathable and durable fiber upper.
Recycled wool lining
Side stitching
Natural and recycled rubber sole.
Assembled with a solvent-free glue (water-based glue).

Recyclability
The future is recyclable
AXOLO is a 100% recyclable sneaker. It can be returned to Ubac by writing to us at contact@ubac-store.com to be recycled and reintegrated into future productions.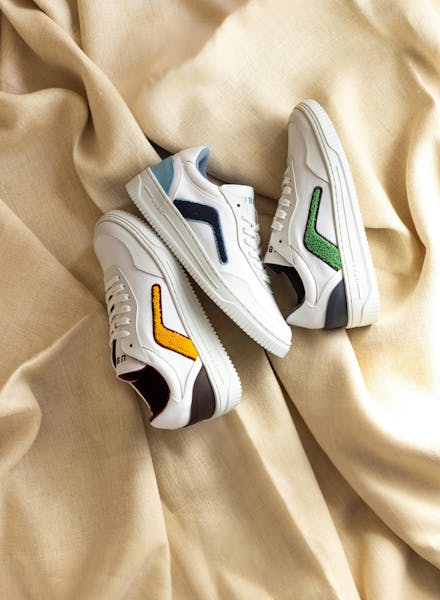 French linen
The benefits of linen
Linen is soft, light and hypoallergenic. Finally, linen is a naturally very strong fiber, a property that we have reinforced with excellent weaving.
From field to fabric
Linen is one of the most environmentally friendly fibers in the textile world. It requires almost no irrigation and no chemicals. France is the first flax grower in the world. However, 90% of flax processing is done in China or India. With the weaver Emmanuel Lang, we have developed a linen fabric grown in Normandy and woven in Alsace.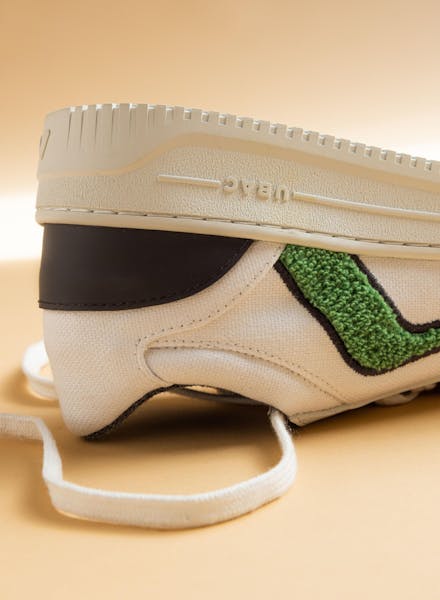 Sole
Hand-sewn
Side stitched assembly for a durable sneaker.
Natural and recycled rubber
Made from production scraps and old soles crushed and recycled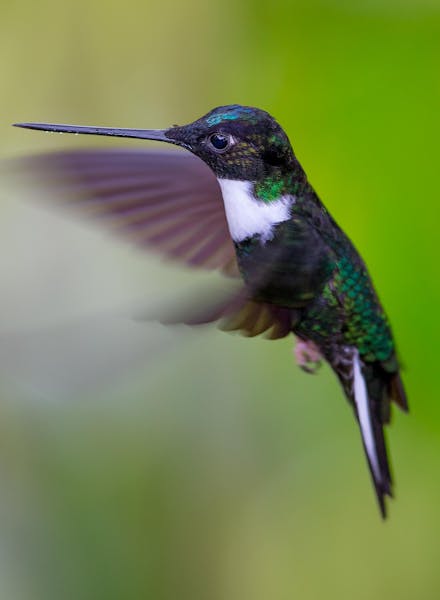 Action
1% for the LPO
Because nothing beats action, we donate 1% of our turnover to the Ligue pour la Protection des Oiseaux, a French environmental protection association.
Our donations are freely distributed in favor of the protection of species, conservation of spaces or education and awareness.