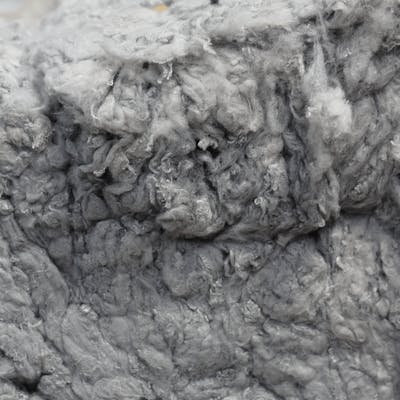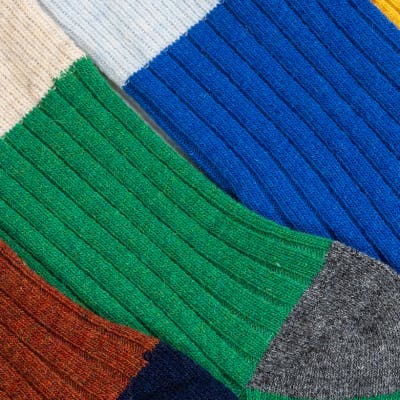 Mid-high cut
The classic for a timeless sock.
Knitted near Limoges (87)
With a zero waste technique, zero material loss.
Made of recycled wool
Resulting from sweaters of clothing relay, the wool is naturally anti-bacterial, breathable, light, and soft.
A fine and resistant weave.
An everyday sock that stands the test of time.
A soft and comfortable knit.
Its naturally elastic mesh adapts to all foot shapes and does not deform.
Shipping & Returns
Delivery :
Delivery is offered in metropolitan France* from 120 € of purchase.
Preparation: your order will be prepared within 1 to 3 working days
Delivery: once prepared, your order will be sent within 24 to 72 working hours to your home or to a relay point according to your preference
Returns:
You have 60 days to return accessories, but these are not eligible for free returns.
* Delivery and return costs for international deliveries are available on https://ubac-store.com/retours-echanges/
Cleaning
You can wash them in the washing machine at 30° maximum, preferably with a linen net and without spinning. Air drying is mandatory.
Ubac's advice: Try to wash your clothes by hand to preserve the planet. At least, a machine wash consumes 40 to 50 liters of water and about 1.2 kWh of electricity. Washing your clothes by hand also helps to preserve their quality longer.
Details
Knitted in 1/1 stitch
Soft, supple and solid knit
Tricolor
Zero seams
Durability & composition
This sock has a carbon footprint of 1 kg of CO2e according to an independent assessment by Carbon Fact.

Natural and/or recycled materials:
GRS certified recycled wool which not only certifies the recycled content of a product but also verifies the respect of environmental and social criteria
62% recycled wool/ 22% recycled polyester/ 11% polyamide/ 4% other recycled fibers/ 1% elastane.
Recyclability
The future is recyclable
These socks are 100% recyclable. They can be returned to Ubac by writing to us at contact@ubac-store.com to be recycled and reintegrated into future productions.
Ubac offers eco-friendly recycled wool socks for men and women. These recycled socks are available in two sizes that fit your foot, they come in a wide variety of colors to match each of your clothes. From sober colors such as black and grey to more original tones such as orange or yellow, these ethical products are the perfect accessory to slip on under your shoes.
The sock is an essential product and we have designed it in recycled fibers to make it as sustainable as possible. Ubac recycles its wool in the Tarn region, it comes from clothes recovered in relay stations, transformed into yarn, it then integrates our knitting workshops to offer you Made In France socks. You will have understood that Ubac's trademarks are recycling and natural and eco-responsible fibers.
We promise you ethical manufacturing right down to the tips of your feet with our socks made in France and perfect for everyday life as well as for sports. For added flexibility, we add polyamide and recycled polyester to our wool socks.
Need a durable, comfortable, ethically produced pair of socks with a wide range of colors? Look no further and let your feet enjoy the comfort of French manufacturing and bio-sourced materials.