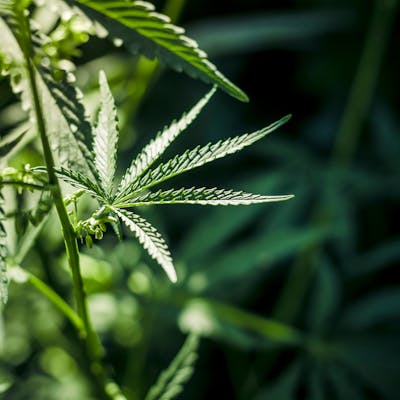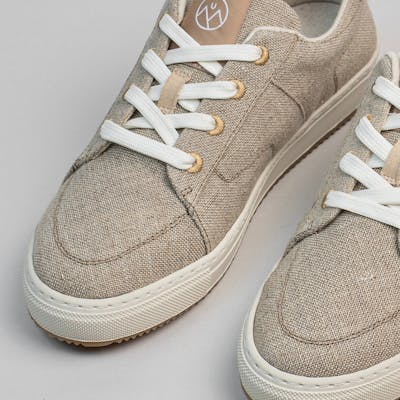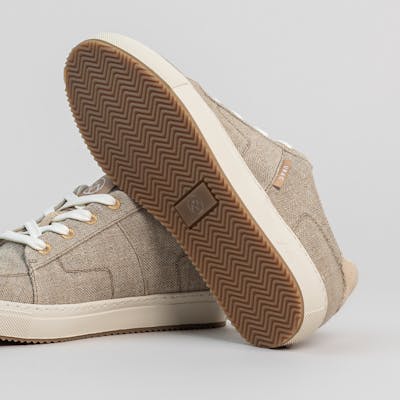 NATURAL AND RECYCLED MATERIALS
Hemp and linen
Breathable, dye-free and comfortable
Naturally resistant
Reinforced canvas weave
Sole - Natural and recycled rubber
Soft, non-slip and comfortable
Insole
Removable ergonomic Drytech™


MADE LOCALLY

Spain : hemp and linen fabric l Portugal : soles, yokes, laces and packaging
Handmade in Portugal
Shipping & Returns
Delivery:
Delivery is offered in metropolitan France* from 120 € of purchase.
Preparation: your order will be prepared under 1 to 3 working days.
Delivery: once prepared, your order will be sent under 24 to 72 working hours at your residence or in point relay according to your preference
Return:
The return is offered in metropolitan France*.
You have 60 days from the reception of your shoes to benefit from the free return.the returned items must respect the following conditions:
- they must not have been worn outside
- they must be in a new condition
The procedure for making a return is available on the "Returns and Exchanges" page.
* Shipping and handling fees for international shipments are available at https://ubac-store.com/retours-echanges/
Care
For the fabric:
Soap residues can stain hemp fabric, so we recommend you don't wash it. If a stain appears, the best thing to do is to wet it immediately with a sponge soaked in warm water and rub the area very lightly. We then recommend that you dry the stain well by absorbing the excess water with a towel, then leaving the stain to dry in the shade, away from any sources of heat.
For the recycled rubber inserts and the sole:
You can scrub the inserts and sole using a soft brush (like a toothbrush) with a little warm water and a small amount of washing-up liquid. Be careful not to scrub the fabric or it could stain.
For the laces:
We recommend removing them from your pair and washing them as you normally would, by hand or machine.
Composition & details
KANA has a carbon footprint of 6 kg CO2e according to an independent assessment by Carbon Fact. 61% less impactful than the industry average (16 kg CO2e).
Composition :
Upper in Hemp (63%) and linen (37%) - SPAIN
100% linen inner lining - SPAIN
Drytech™ insole in recycled PU (95%) and other synthetic materials (5%) - PORTUGAL
Recycled rubber (70%) and natural rubber (30%) outsole - PORTUGAL
Inserts in recycled suede (60%) and PU (40%) - PORTUGAL

Details:
Everyday sneaker. Recommended for leisure or soft sports.
Unmatched comfort.
As resistant as a leather.
Side stitching, assembled in stroebel for a maximum of flexibility.
Natural and recycled rubber sole.
Ultra-resistant and naturally breathable fiber upper.
Water-repellent weave.
Ankle and heel reinforcement for optimal support.
Weight: 276 g (size 38).
Assembled with a solvent-free glue (water-based glue).
Recyclability
The future is recyclable
KANA is a 100% recyclable sneaker. It can be returned to Ubac by writing to us at contact@ubac-store.com to be recycled and reintegrated into future productions.
Hemp
The benefits of hemp
Hemp grows everywhere, almost without water, without pesticides, without insecticides and without destroying the soil. It is the most ecological natural fiber in the textile world. It is also naturally robust, hypoallergenic, breathable and very pleasant to wear.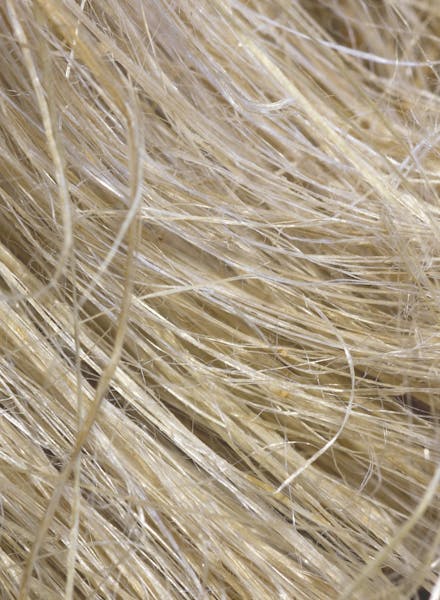 Relocate
A textile industry to be reinvented
If France is the first European producer of hemp, the know-how in textile has almost disappeared from our continent to the benefit of China.
While waiting to create a French fabric, KANA's hemp is harvested and woven in Spain. It allows to relocate the textile industry in Europe and it is already a beautiful victory.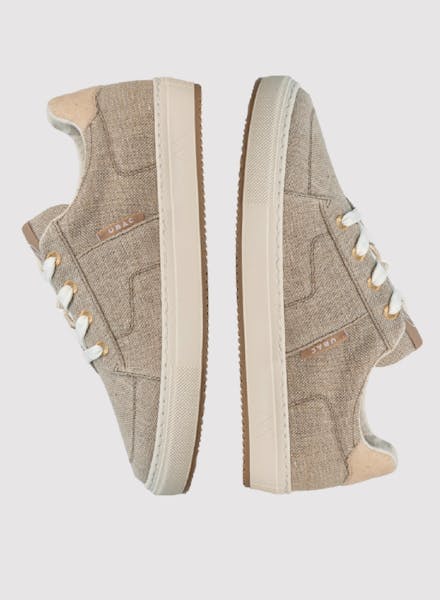 Sole
Developed for comfort
Thick sole for good cushioning and anti-slip
Natural and recycled rubber
Made from production scraps and old soles crushed and recycled
Action
1% for the LPO
Because nothing beats action, we donate 1% of our turnover to the Ligue pour la Protection des Oiseaux, a French environmental protection association.
Our donations are freely distributed in favor of the protection of species, conservation of spaces or education and awareness.
Kana vegan sneakers for men
Get Kana, eco sneakers whose trademarks are that these shoes are vegan, low, lace-up and made of natural materials and eco-responsible vegan for men and women, in addition to being available in a wide range of sizes (from 35 to 46, the price does not change) and colors. These eco sneakers are easy to care for, comfortable, made in Portugal with an ethical and eco look and without plastic or leather, with a rubber sole that Ubac shoes recycles for each pair of shoes for women and men. Receive an ethical shoe (sneaker), from the soles to the materials (made in Europe) of the upper, without plastic or leather and that fits your foot and your size at the right price. In addition, receive your pair of sneakers quickly and without adding to the basic price because the delivery of our items from the range of sneakers or sandals is free.
This vegan eco product is made of hemp and linen (made and originated in Spain, natural colors, trademarks of items that are worth the price), two natural, vegan and very ecological materials that surprise on sneakers, but that put the natural back to your foot at the fairest price for man, woman and the planet. We would tend to think that these materials are good for making rope sandals, but not at all for sneakers! However, hemp and linen items make very good sneakers: our sneakers are thermo-regulating, sanitizing, comfortable and resistant, at the right price for a responsible sneaker. The delivery of your pair of sneakers is free, and you receive the shoes directly in recycled cardboard containers which are the boxes of the shoe to remain in an eco responsible approach. At Ubac shoes, we stay in recycled materials until delivery!
The trademarks of Ubac shoes: to create an ecological, vegan sneaker, in a diversity of colors (black, white, multicolored, our articles and models of sneakers are diverse). To create products of all colors for men who have ethical considerations and who know how to recognize the right price of a sneaker (by the way, we also propose low sandals, which are part, like all our models, of a range of shoes made of ethical materials). The goal is that the sneaker you receive does not bear the marks of the exploitation of men and the planet, while being vegan (without leather or wool). Each model is designed to use natural, ethical and recycled materials for our sneakers and low top sneakers at a price. The price of recycled materials for sneakers is higher, as well as the price of European sneaker manufacturing. All our sneakers are the products of an artisanal and ecological manufacture, vegan and without leather, by Men who can live decently with wages at the right price, which is different from the shoes and sneakers produced in black factories of the world and whose transparency approaches the black night. Ubac also produces its pairs of vegan sneakers in small quantities, to limit overproduction and waste: this also has a price, because the more small units are ordered, the more the individual price of the vegan shoe models increases.
Ubac: the vegan sneaker brand
Our shoes are made in the most ecological and ethical way possible in excellent workshops in Portugal. There, our eco-friendly sneakers are assembled on site with recycled rubber soles and recycled polyester laces from bottles, which do not need water to be processed. The goal is not to greenwash, but to offer you sustainable sneakers, at the right price and in an ethical approach, which are comfortable from the upper, through the laces, to the soles. Our natural vegan sneakers are durable and comfortable with the least possible impact on the environment and the earth. Our sneakers are designed at the right price, with natural and vegan materials. The result is an eco-friendly sneaker that will last and never go out of style: it goes perfectly with any of your clothes! The hemp canvas is breathable and insulating, so you can wear these ethical sneakers all year round.
Hemp is one of the little known and decried materials. We are familiar with rubber (which makes up our soles), plastic (which makes up the laces of our shoes after having had a life of bottles), but less familiar with the incredible properties of this natural material. Hemp grows everywhere, unlike cotton which is mainly produced in Asia. Also unlike cotton, it requires very little water to grow (only rainwater), and needs no chemicals or maintenance to be healthy and beautiful. That's why we chose it for our Kana vegan shoe. Like cotton, it is resistant, makes the sneakers light and sanitizes the foot. This natural element is also thermoregulating, which allows to wear these vegan sneakers in summer and winter. The soles are also vegan because they are made of natural rubber, from recycled manufacturing waste. The laces that close our vegan sneakers are made of recycled plastic waste, an ethical and eco responsible way to reuse these materials.
If you are looking for vegan shoes, more precisely light sneakers with a resistant sole that recycles materials (rubber and plastic) and holds in place, produced in an ethical approach (with handmade workshops) and without leather, Kana is made for you. Ubac recycles its materials thanks to a manufacturing process in Portuguese workshops and puts eco-responsibility at the feet of every woman and every man. In addition, their maintenance is easy! You just have to brush them and your vegan shoes will be as they were on the first day, no need to use whole bottles of chemical products to wash your light sneakers of natural origin without leather. Discover also our vegan sneaker for women Kana.