Retours & échanges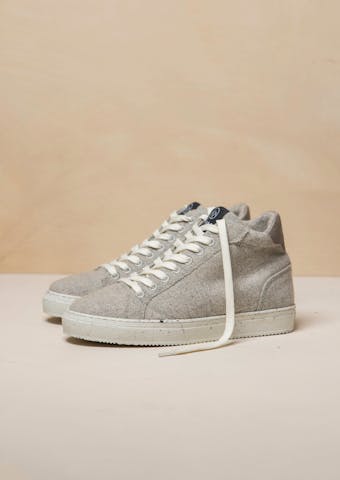 Our delivery policy
Delivery in France:
Delivery is offered in France from 50 € of purchase.Once prepared, the delivery time is 24 to 72 hours at your home or in a relay point (mondial relay) according to your preference.
For an order of less than 50 €, the shipping costs are 5 € for a home delivery and 3.95 € for a delivery in a relay point.The preparation time of the orders varies between 1 to 3 working days.
Delivery outside France:
The preparation time of the orders varies between 1 to 3 working days.once prepared, according to the countries, the indicative delivery time is from 2 to 5 working days.
Belgium, Luxembourg, the Netherlands and Spain: the shipping cost is 8 € for a home delivery or a delivery point.
Switzerland, Austria, Germany, Italy, Portugal, United Kingdom, Denmark, Ireland, Sweden and Estonia: shipping costs are 10 € for a home delivery.
Return
You have 60 days to change your mind after receiving your pair.
Responsability
The environmental impact of delivery triples if the item is returned. So we count on everyone's responsibility not to abuse it!
Mailbox pickup
To return your package, simply drop it in your mailbox and your mailman will pick it up.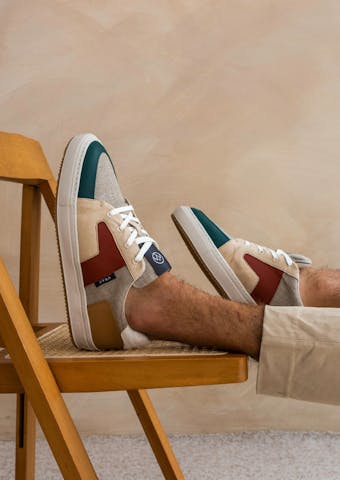 Our return policy
You have 60 days from the receipt of your items to make a return.
Returned items must meet the following conditions:
- they must not have been worn outside
- they must be in new condition
To make your return request for an exchange or a refund, please fill out the return form above.

Return from France:
The return is offered in metropolitan France for shoes. Orders with only accessories (hats, socks, caps, laces) are not eligible for free return.
Return from abroad (outside France):
For a return outside France, the shipping costs corresponding to the initial order will be reimbursed and the return costs will be charged to the customer.

How to drop off my package ?
-Fill out the return form above
-Prepare your package with your delivery note inside
-Print the shipping label generated for the return
-Paste the shipping label on the box (don't forget to remove the old label from the box)

Return with La Poste (Colissimo)
Drop off your parcel according to your preference:
-In the post office
-At a La Poste partner shop-at home by dropping off your parcel in your mailbox if the size allows it.
Your letter carrier will then be able to pick it up, you can make the request on https://www.laposte.fr/particulier/retourbal/formulaire

Return to a relay point (Mondial Relay):
Drop off your package in one of the Mondial Relay points: https://www.mondialrelay.fr/trouver-le-point-relais-le-plus-proche-de-chez-moi/