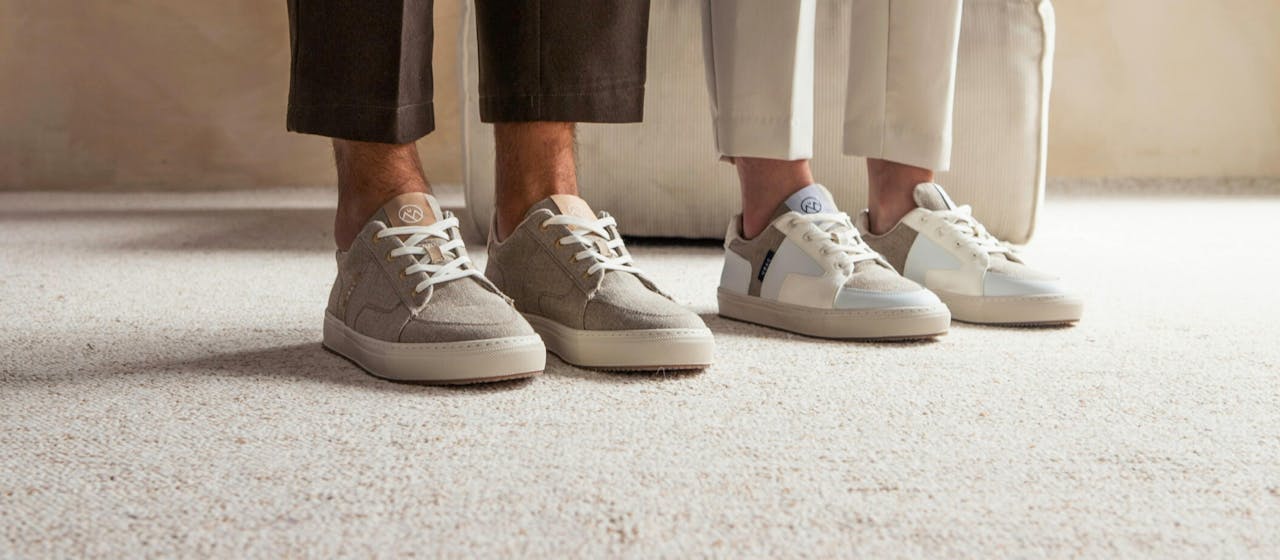 26 August 2022
Adopting eco-responsible fashion
What is sustainable fashion?
The term "sustainable" was defined in 1987 in the Brundtland report. It means being able to provide for the needs of current generations without hindering the comfort of future generations. According to Anni Hartsia (we already talked about it in this article on our 5 commandments for an eco-responsible manufacturing), creating ethical clothes or shoes gathers three dimensions: economic, social and environmental.
Dimensions of sustainable fashion.
The social dimension is one of the first points of differentiation between ethical fashion and fast fashion: let's take the example of a cotton t-shirt. In a brand that is not very careful, the materials used often have a vague origin, we do not know where they were grown, nor by whom, nor with what chemical substances. This is how we regularly end up with clothes that have a high impact, not only on the environment but also on the people who made them. For this fiber, the farmers who produce it use 25% of the planet's pesticides, which implies a high and repeated contact with harmful molecules, leading to many risks of diseases and premature deaths. We can also mention the one million people suffering forced labor in Uzbekistan during the harvest period. This fabric is used by fast fashion brands to produce at low cost thanks to cheap materials. For an eco-responsible fashion brand, it will be sourced and the brand will select crops that respect human rights, often with a reliable label like the Global Organic Textil Standard (GOTS). If you want to know more, we have detailed everything in this article.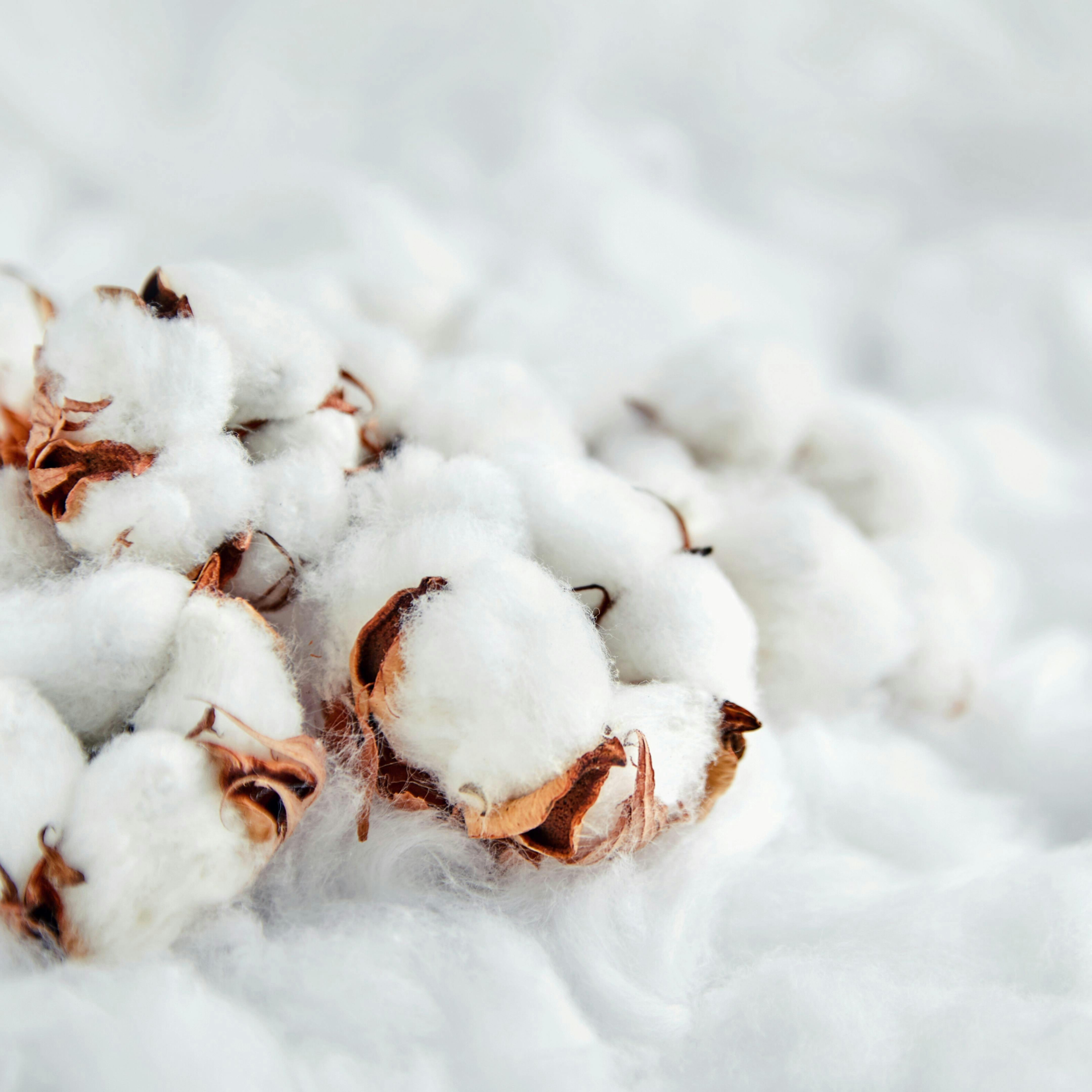 On an ecological level, consuming a fast fashion t-shirt also raises questions. In a globalized society, the materials used often come from the other end of the world and, as mentioned above, use a lot of resources. They are also a problem as waste: for example, clothing made of polyester, when thrown away or not recycled, disintegrates releasing a large amount of micro-plastics into nature. An eco responsible brand will look for an organic or recycled textile that limits the consumption of resources. For example, our Koto sneakers are made from old recycled cotton clothing.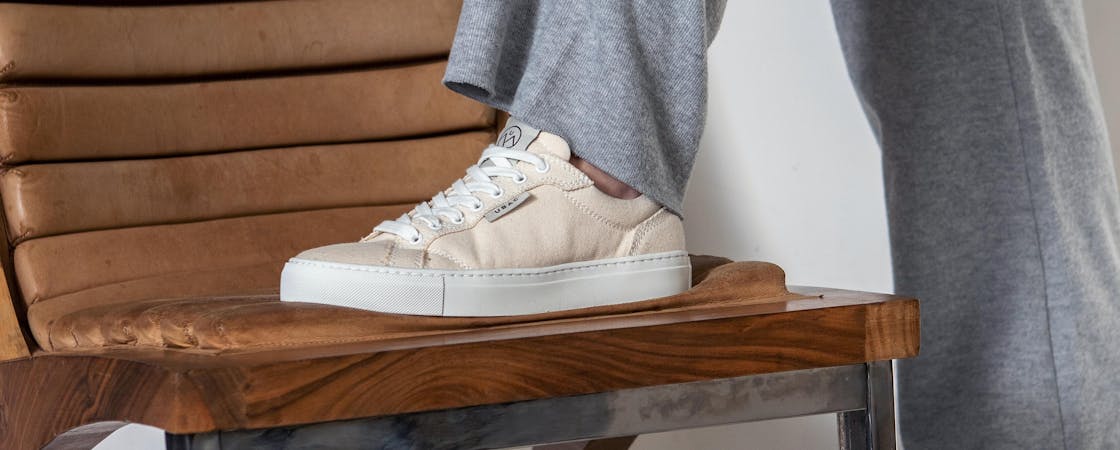 From an economic point of view, an ethical brand also makes less margins. As we will see later in the article, paying its manufacturers decently and using organic textiles requires reducing its margins to try to offer a garment at a fair cost. Offering an ethical selection also means taking into account marketing aspects and fashion effects: an ethical company will favor a basic, timeless wardrobe whose beauty does not depend on current trends.

In short, being an eco responsible brand means producing without inciting to over consumption, it also often means selecting the companies with which we work via a label for example, or by choosing Made In Europe. It means reducing margins, choosing a more ecological production method with a limited selection of goods whose beauty is timeless.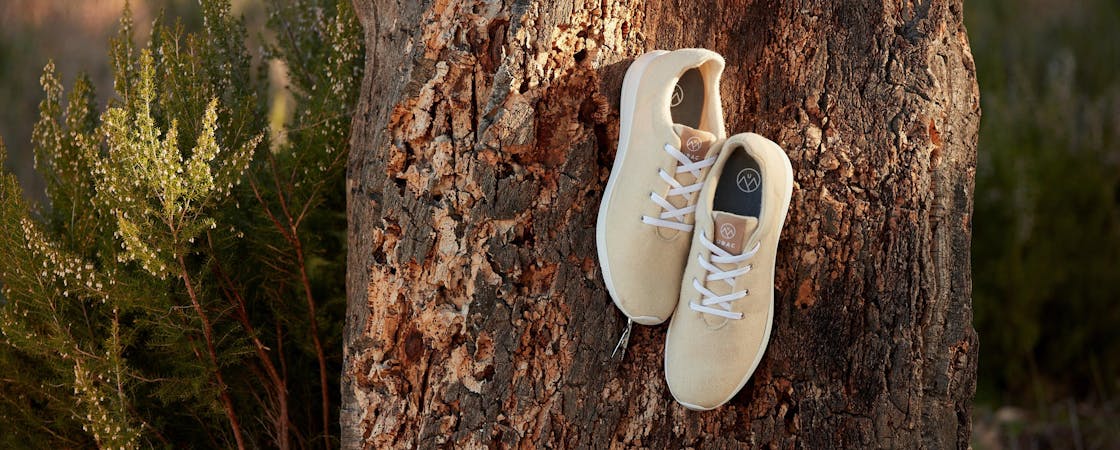 Why invest in eco-friendly fashion?
Many experts warn that our society and our way of consuming are pushing the planet's resources to the limit, so much so that the earth can no longer regenerate what we use in one year. A lot of work needs to be done: we need to change our habits, especially when it comes to clothing, we need to be more responsible. These challenges are more and more urgent and must be taken up by each brand to hope for a better textile industry. To give a little encouragement, here is a top of reasons to invest in eco responsible fashion: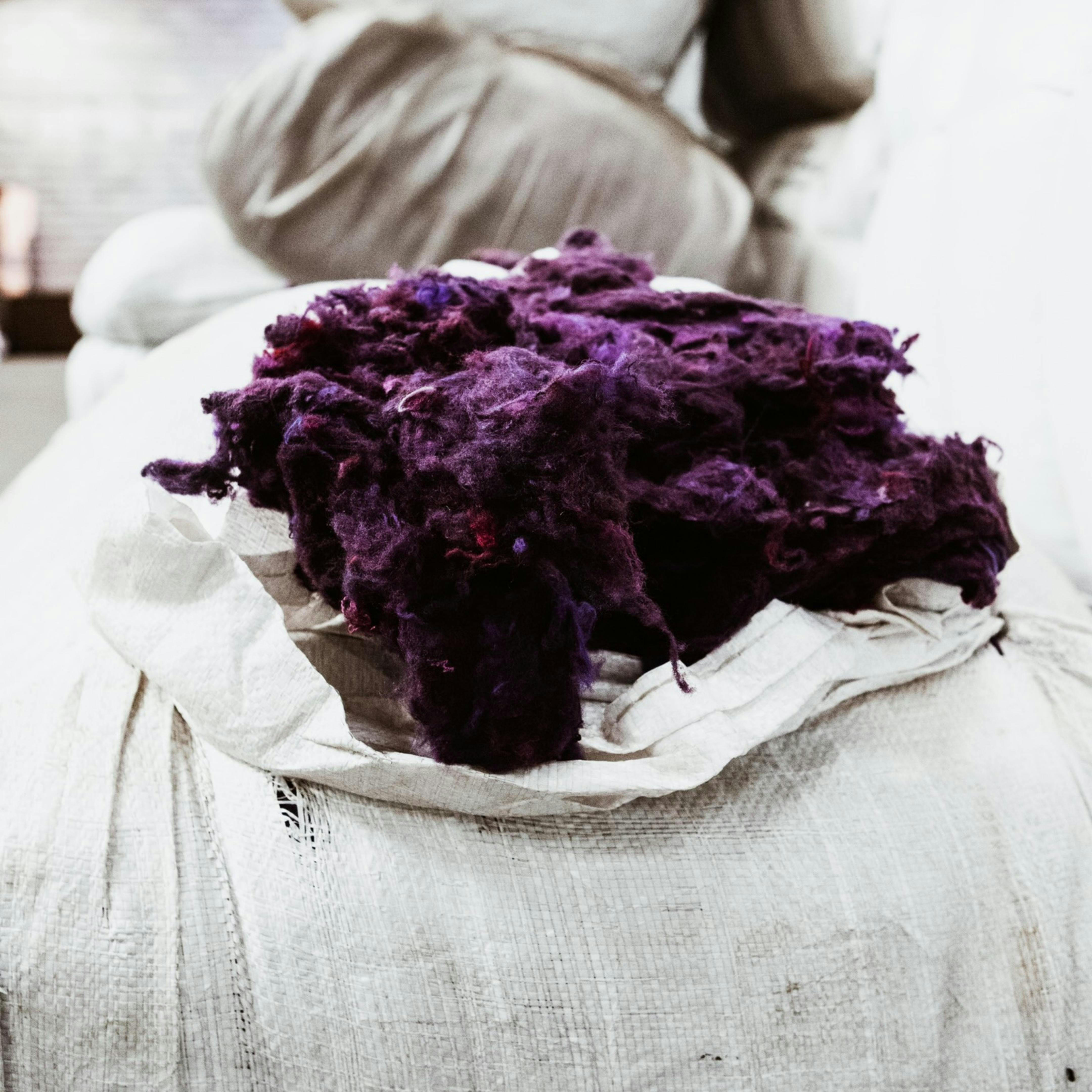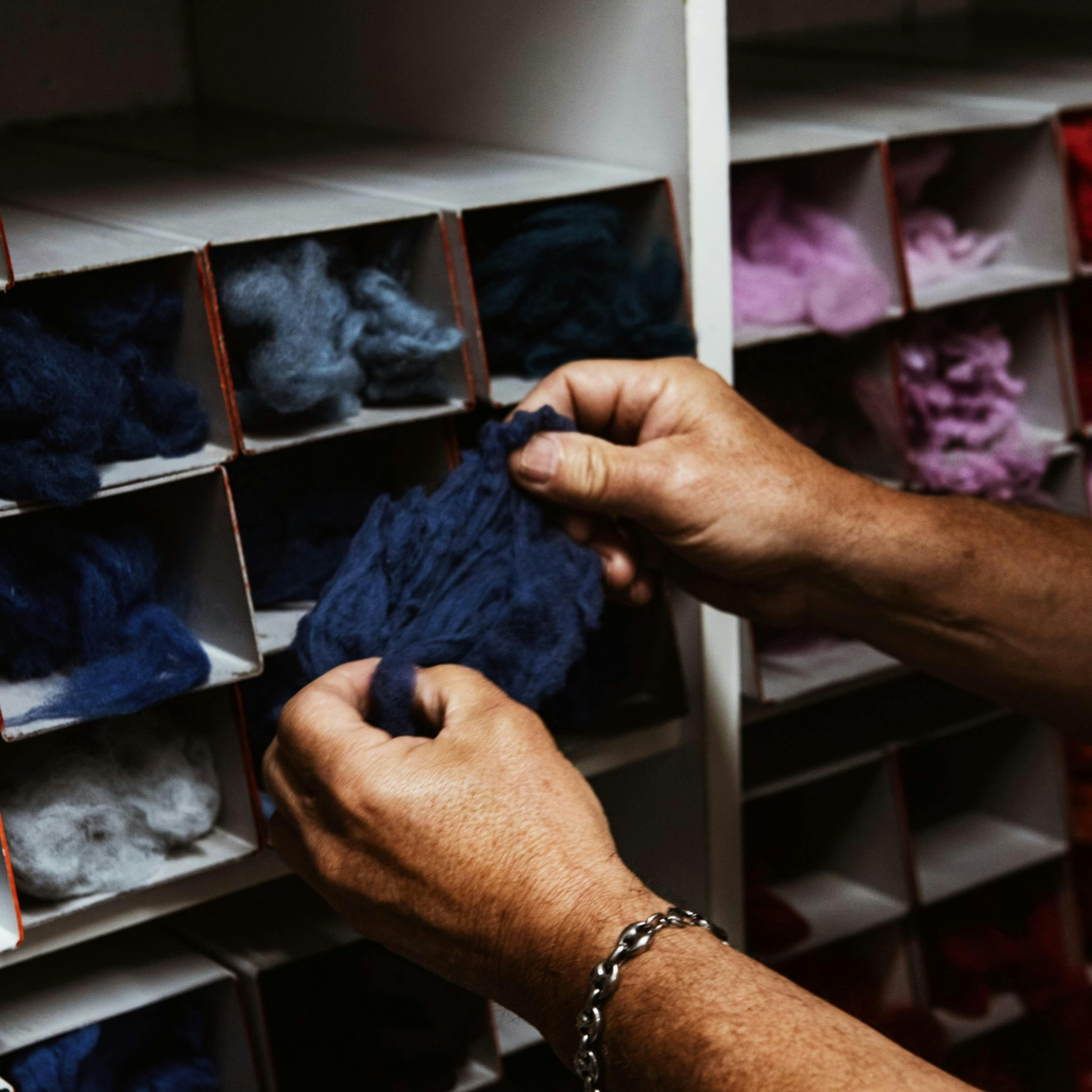 A better quality garment and sneakers
Buying Made In Europe clothes means valuing local know-how and quality. For example, at Ubac, the goal is to work in a small workshop, a historical house, in short: to create a fashion that encourages local and ethical consumption. This allows us to offer accessories and sneakers of very good quality, resistant: a fashion that lasts over time to consume less. For example, our wool sneakers have the GRS label and are made in Portugal with a Made In France wool. This recycled wool has already undergone all the trials of everyday life, and our workshop's trademark is to make it even more beautiful during its second life. Thus, we can guarantee you comfortable shoes that you will keep for a long time without wearing out.
A respected ethic
Contrary to the polyester dress bought for 10€, the eco responsible fashion guarantees you an ethical product, made in the respect of the Men and the planet. These characteristics join the definition of sustainability by guaranteeing dignified working conditions, the trademark of an ethical fashion house. At Ubac, as detailed below, we know each of our suppliers and maintain relationships of trust with our manufacturers.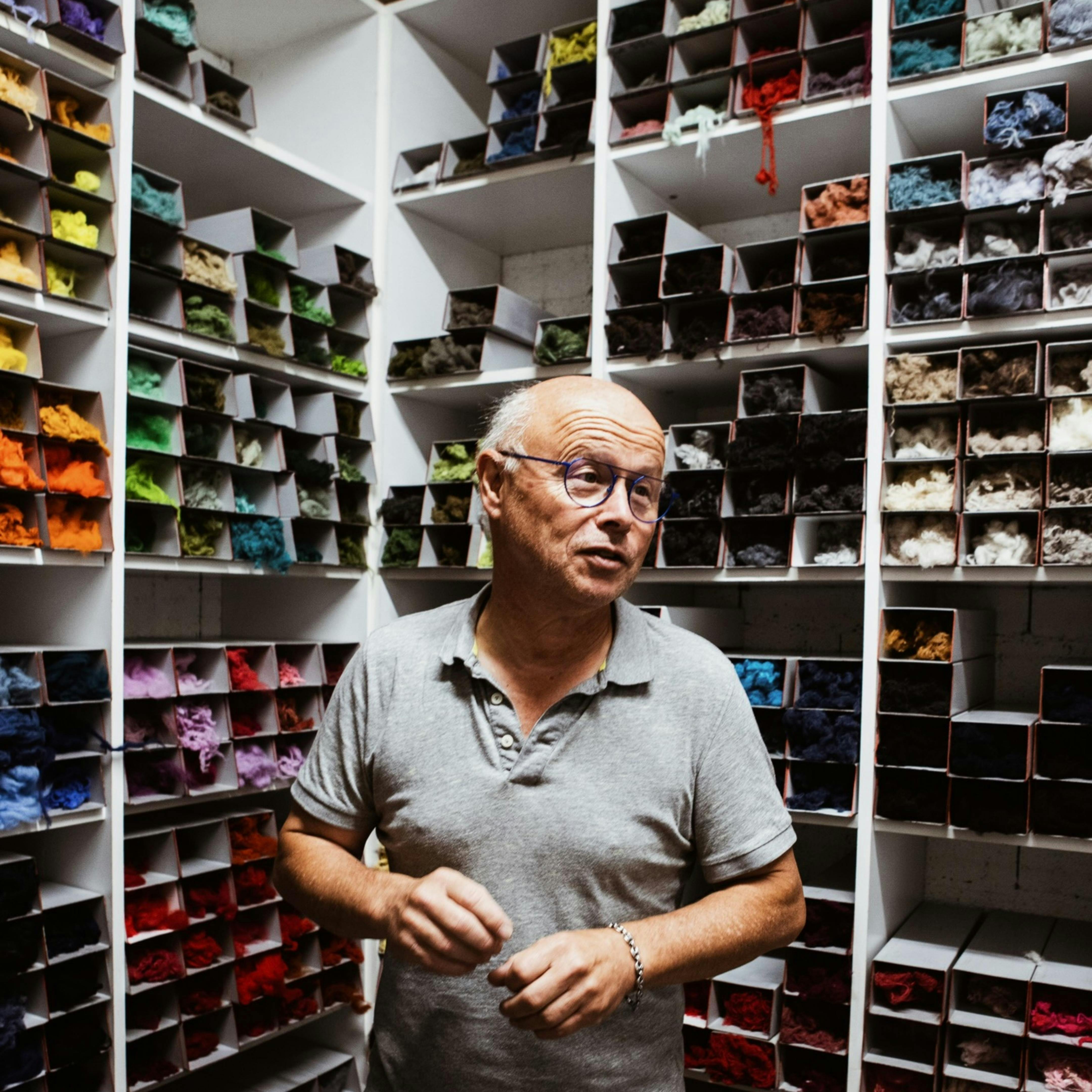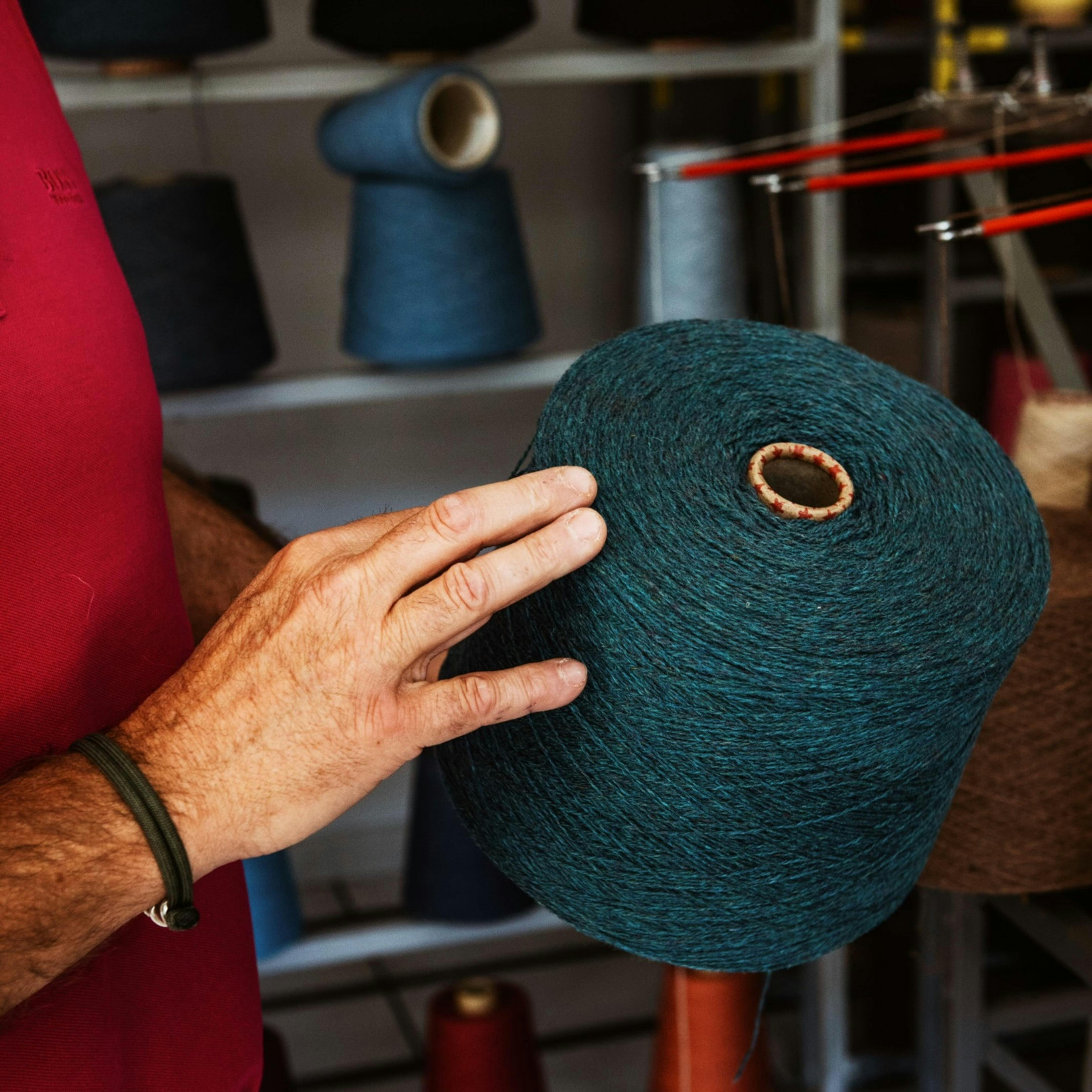 A way to preserve the environment
A sneaker or a piece of clothing will always have a footprint, whether it is vegan, recycled or made in France, it will always have to draw on resources to land in your home. However, deciding to invest in an ethical product means knowing the resources and issues behind the purchase, and greatly limiting your carbon footprint.
At Ubac, everything is Made In Portugal, Made In Spain or Made In France to limit the number of kilometers traveled. We create sneakers and accessories with recycled products, and since wool is of animal origin, we have also extended our range with vegan products, notably in hemp (by the way, this plant is incredible: see the rest of the article to learn more).
Ubac, an eco responsible brand.
A production made in Portugal & France for a selection of responsible workshops and quality items in full transparency.
The first step in creating an ethical dressing room is to learn about the fashion industry and choose a trustworthy production workshop. At Ubac, we know each of our suppliers: you can find them all on our local manufacturing map. The goal: to ensure that manufacturers are treated with dignity. Manufacturing in France, Spain and Portugal allows us to ensure that the workers' labor rights are respected and that they can have a decent standard of living.
Ubac, an eco responsible brand.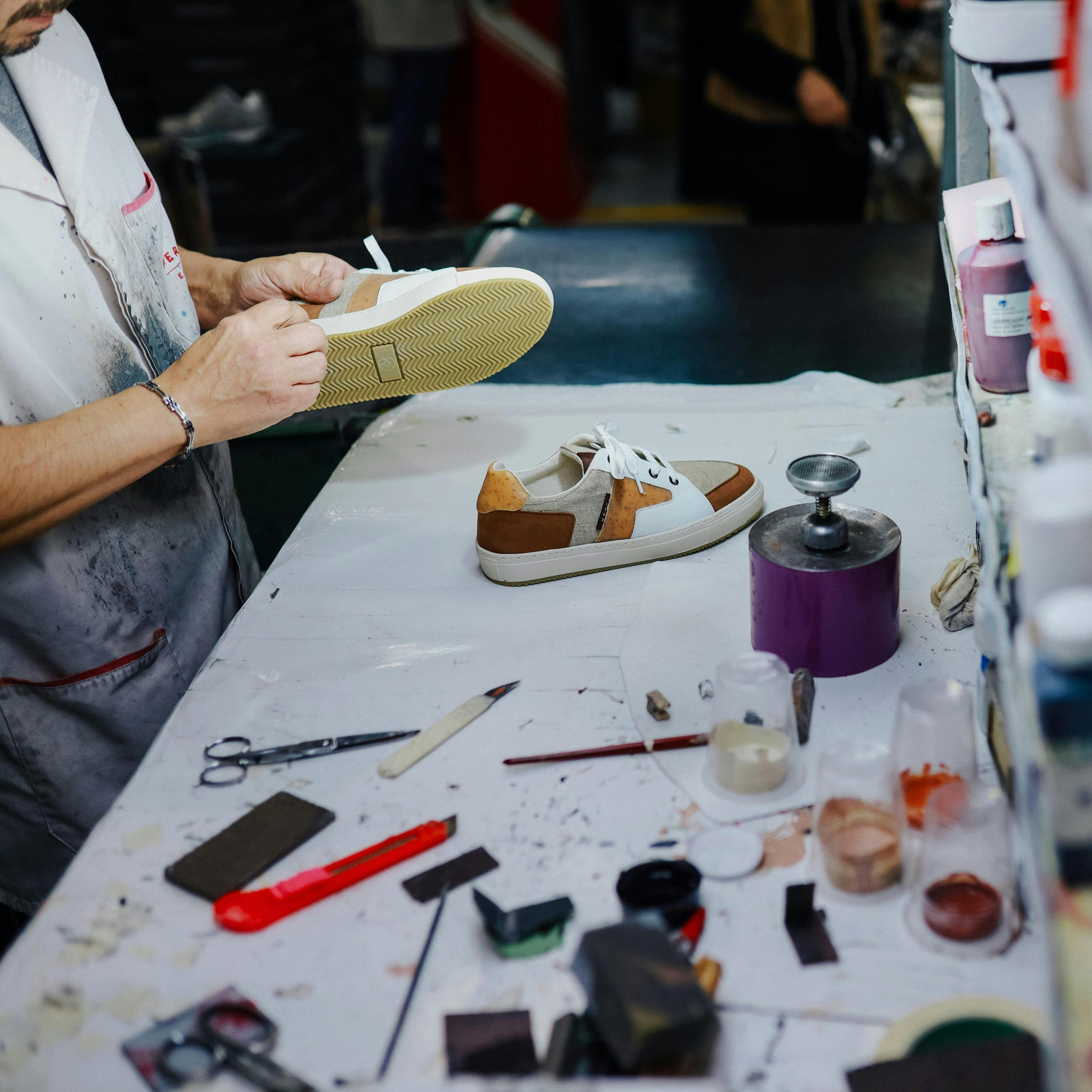 This choice implies a higher selling price for our products, because, unlike fast fashion (often made in the poorest countries of the planet) which only pays a few cents for entire factories, about half of the cost of Ubac items is dedicated to the purchase of materials and the wages of the fashion designers. Making our collections in Europe also allows us to benefit from the best know-how. This first choice is part of the economic dimension: by privileging local manufacturing, we create beautiful and resistant pieces, and we make sure not to exploit the poorest half of the world.
Producing ethical clothing and sneakers is good, but informing you about the challenges of the textile sector and our commitments is even better.
Ubac is truly an eco responsible brand, and this does not only involve the choice of materials used, even if it is the first step in an ethical and impact reduction process. You will find the composition of each of our articles with the properties and the origin of all our materials, from the GRS label wool to the recycled cotton. You will also be able to dive into our vision of the textile industry: a world of local know-how, often weakened and just waiting to be revalorized. An example: we are trying to bring hemp back into fashion with our Kana sneaker. Naturally organic and ultra beneficial for the environment, it is one of the most decried materials (to learn more, you can read our articles on hemp here and there). It has disappeared from our wardrobes even though it allows us to create less impactful, vegan and quality products. So we took the bet, with Virgocoop, to relocate this textile industry in France.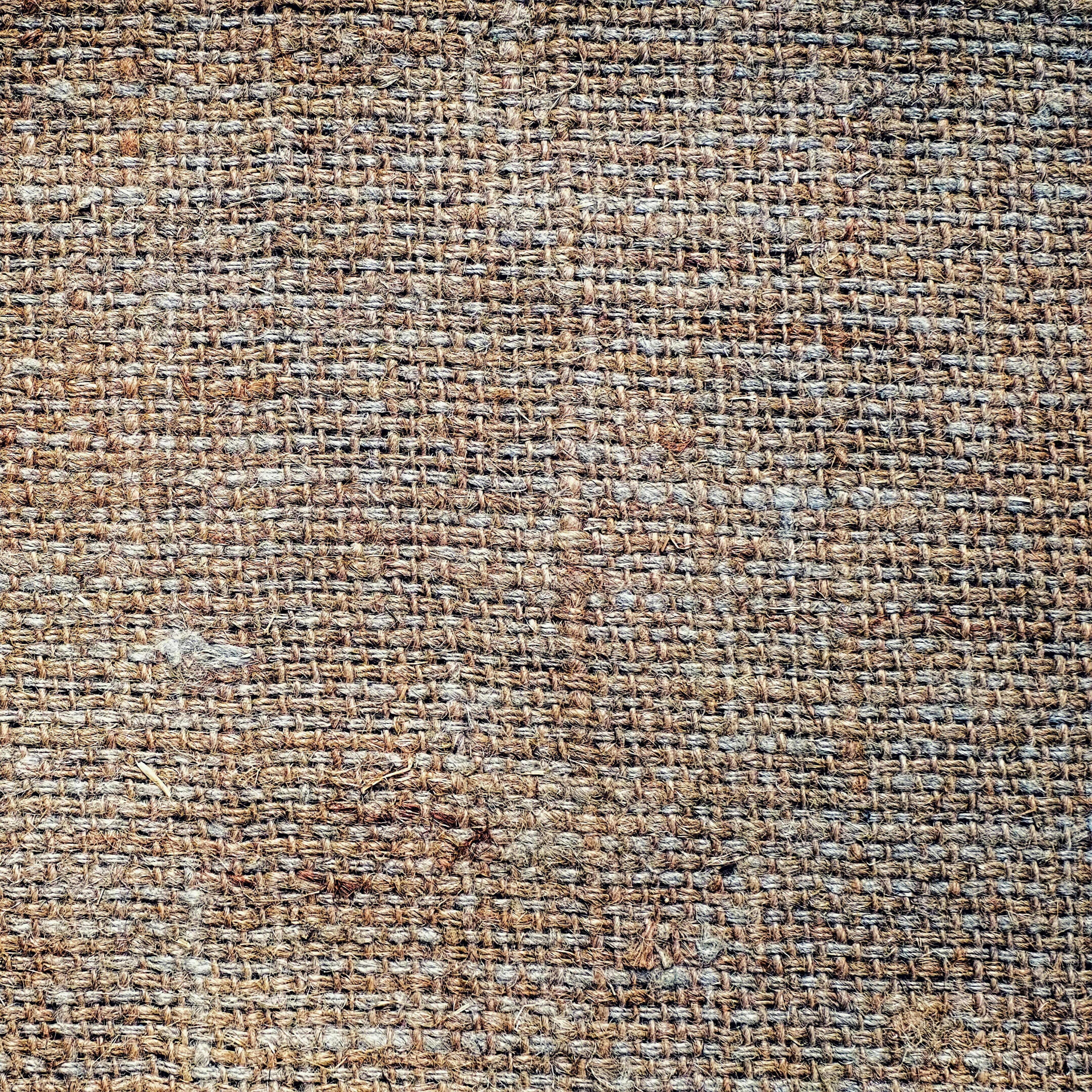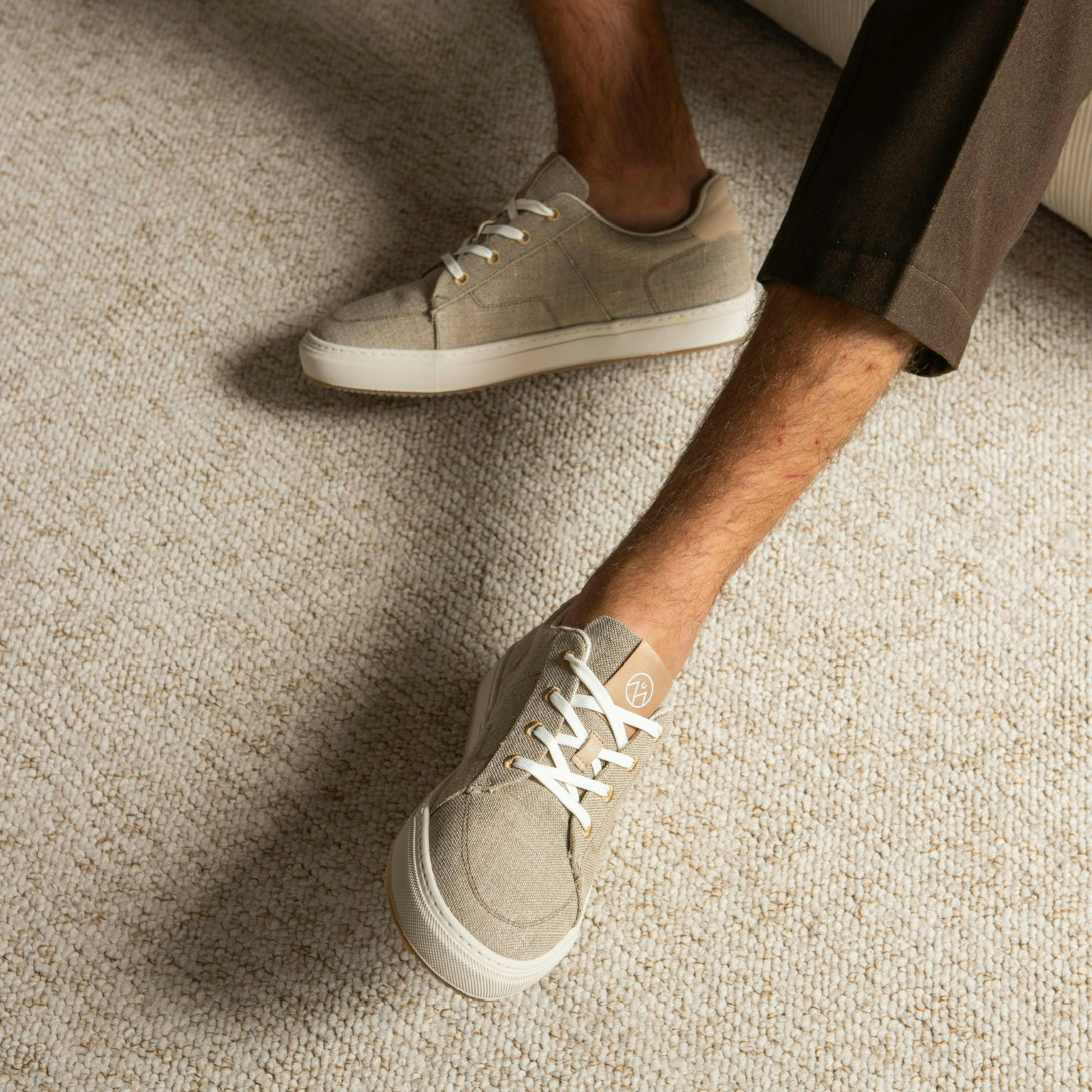 Offer a fair price for consumers, remain ethical and financially viable.
As you can see on our Ubac Vision page, we are transparent about our costs. Our goal is not to make a maximum profit: while conventional brands make margins of 5 to 20 times the cost of the product, Ubac's margins are between 3 and 4. This is why you will never find a conventional cotton t-shirt or a dress for 10€ in our store: this is not an acceptable cost for the planet, nor for society. Each of us consumers is used to low prices on clothes, but we often forget the real impact they have: materials that wear out after two washes, a textile industry with questionable ethics, and a dressing room full of pieces that we never wear (but that will always have as much impact as waste).
How to remain profitable while being ethical?
For a company, the goal is to be viable. At Ubac, we have chosen to produce our shoe collections in a responsible way, that is to say in small quantities. The goal is not to push you to consume excessively because we have made a bet on clothes and we have too much stock to sell. It is also to listen and solicit you to create products that you will want to use for many years. For this, we often ask you to vote via our development surveys for your favorite sneaker or garment. This way, we can adapt the stock according to your answers and remain cost-effective by being assured of the success of an item. We can also have your feedback and improve our collections with your opinions: consumers are numerous and it is thanks to them that our products evolve, that's the beauty of eco responsible fashion!