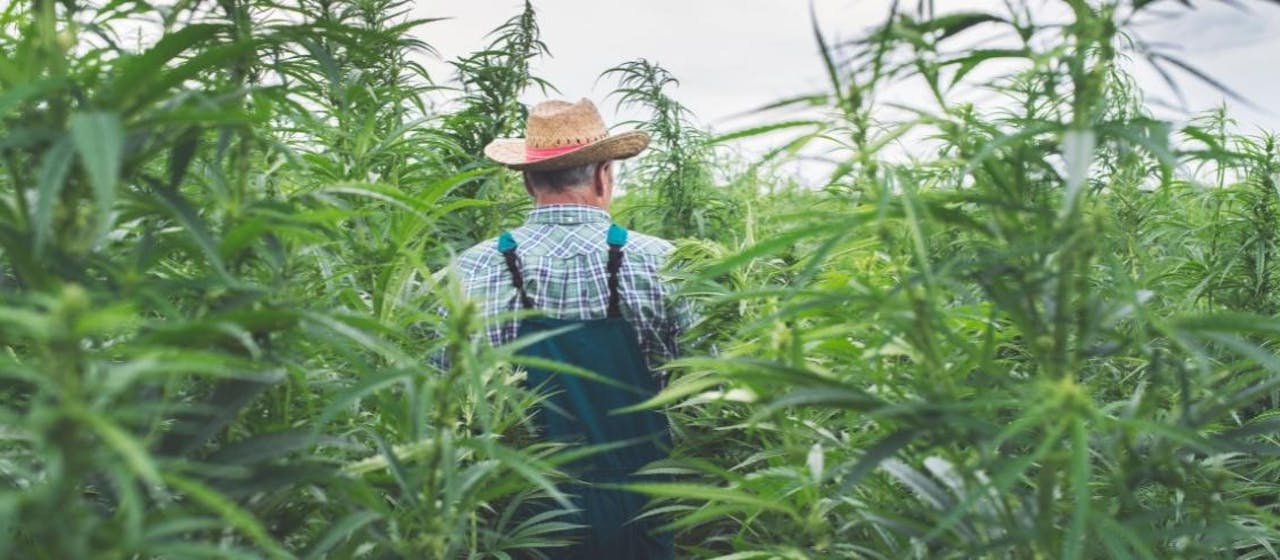 09 March 2022
Why relocate hemp textile in France?
We already talked about hemp in a previous article: its cultivation, its ecological advantages, but also the reasons for its decline in Europe. If hemp is a small part of our textiles today, what is the interest of relocating it and putting this plant back in the spotlight?
Hemp, the most ecological plant of the textile world: recall.
Cultivated since Neolithic times, hemp is one of the first plants used to create textiles. Hemp-based fabrics are robust, antibacterial and insulating. On the textile level, it is a perfect natural material.
As for its cultivation, it is also an ideal plant: it grows in all regions of the world, without needing much water thanks to its roots which sink deep into the ground. No pesticides are needed either, thanks to its strong smell that repels parasites. The icing on the cake: no need for herbicides, the root network of hemp is extremely dense, which suffocates other species that would try to grow at its feet.
In a nutshell, hemp is naturally organic, not demanding and offers us a robust and healthy fiber for the skin. What more could you ask for! But one may ask: why do we see so little hemp in textiles nowadays?
The decline of hemp is mainly due to its bad image, and the ease of transformation of cotton. As early as 1937, in the United States, the Marijuana Tax Act is enacted, which prevents farmers from growing cannabis in their fields. As it is difficult to differentiate hemp from its psychotropic cousin, hemp is also vilified. This is still somewhat the case today, as French farmers must regularly prove via samples that their fields do not contain drugs.
Moreover, cotton is easier to work with, its fibers are directly picked and do not need to be retted, thus removing processing steps.
In spite of cotton's dominance, France remains the largest hemp producing country in Europe. However, it is not intended for the textile industry.
The hemp sector in France, state of play.
First observation
The French hemp has difficulty to end up in our clothes while it is an ultra local textile industry, among the most virtuous that exists today. If France is today the first European producer of hemp, it is used for insulation, building, its seeds are used in human and animal food and it sometimes ends up in mulch or bedding.
Second observation
The textile industry no longer exists: all the know-how disappeared at the end of the 1950s, when the textile industries were relocated to Eastern Europe or Asia. Most of the French and European textile hemp is still sent to China to be transformed into fabric (spinning and weaving).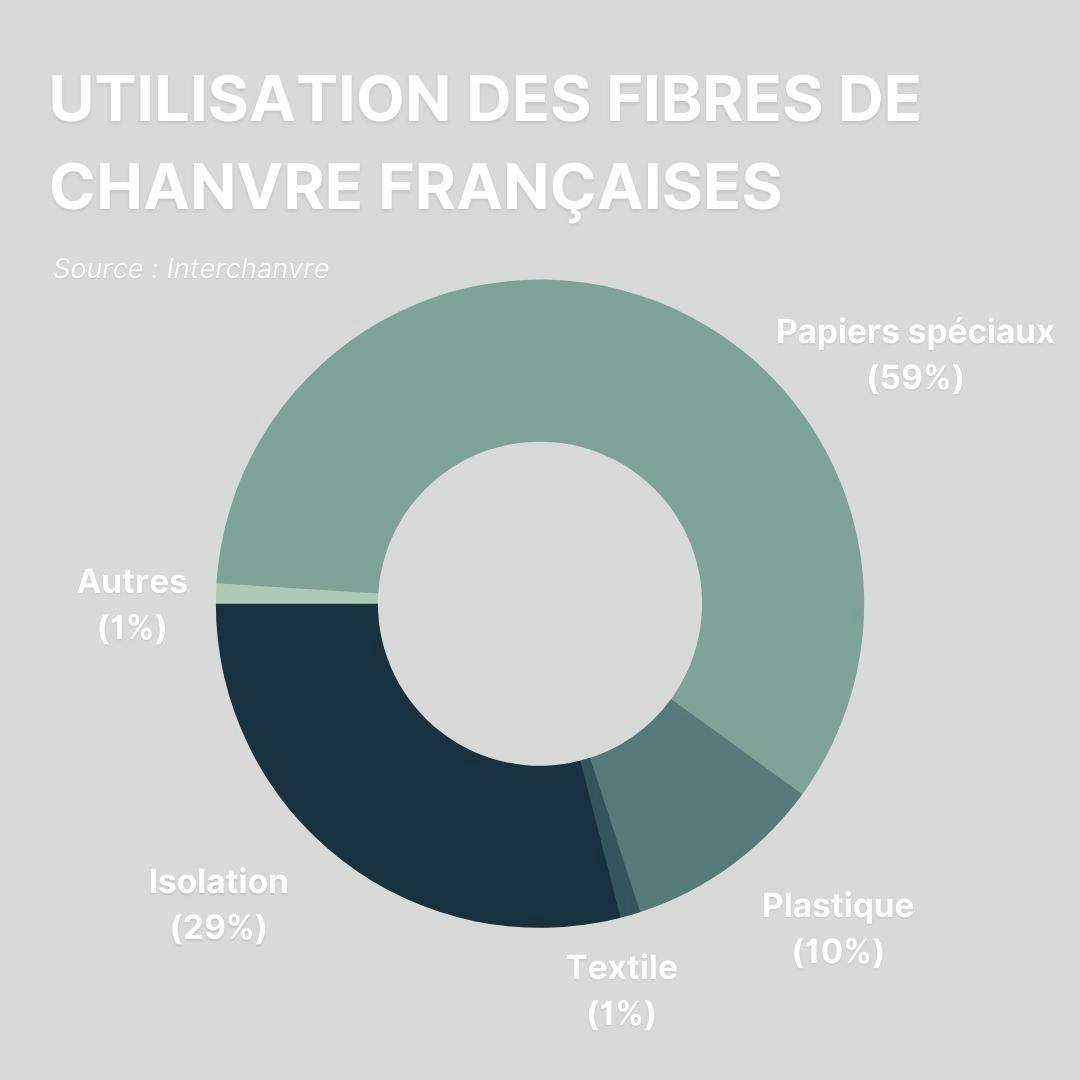 Third observation 
The global textile opportunity remains marginalized. Although hemp is currently on the rise and its production for the textile market is constantly increasing, it does not carry much weight: cotton alone accounts for 75% of the world's natural fiber production. Flax represents nearly 3% and hemp a little over 0.5%. 
This leads to a lack of innovation in the field but also to a rather high price. This necessarily contributes to slow down an integration that could be more massive.
The best natural fiber still too marginalised to become the textile of tomorrow.
This textile sector is still too marginalized today and threatened at the European level. Even if France and other European countries have become again very good producers of textile hemp, it is sent to Asia for textile transformation. The know-how in Europe could be reborn but it is necessary to support the actors from now on and to raise awareness on the issue.

It's really a pity because at a time when we are looking for solutions for a more eco-friendly textile industry, hemp is there in front of our eyes, full of exceptional qualities. Hemp is still the most ecological natural fiber in the textile world and has been for 8000 years.
The materials presented as new alternatives in the textile world are still far too polluting when compared to hemp (including recycled polyester, "vegetable" leathers often composed of at least 50% of plastic inputs).
The low impact of hemp on the environment compared to cotton, voracious in water (2,500 liters for a T-shirt, 8,000 for a pair of jeans) and in pesticides, pleads for it. Hemp is also resistant to extreme weather conditions (drought and heavy rain).
At a time when reducing the carbon footprint is a priority, a textile fiber that does not require herbicides or pesticides and produces a lot of biomass, while capturing 9 to 13 tons of carbon per hectare, attracts attention but the test remains to be converted.
Virgocoop : a mission to support.
Innovation with Virgocoop
In France, Ubac is working alongside the cooperative society Virgocoop to relocate the virtuous hemp industry. Virgocoop is a cooperative organization whose goal is to accelerate the emergence of ecologically and socially responsible projects in our territory. Its first objective is to promote and support hemp industry development. This is why we have chosen to get involved with Virgocoop: it is an opportunity to prove that we can relocate in France the textile industry of hemp. For the moment, this project is still at the test stage, but French hemp could soon become part of our production.
In the meantime, KANA's hemp is harvested and spun in Spain, where know-how is being reborn despite the reign of polyester and cotton produced mostly in Asia.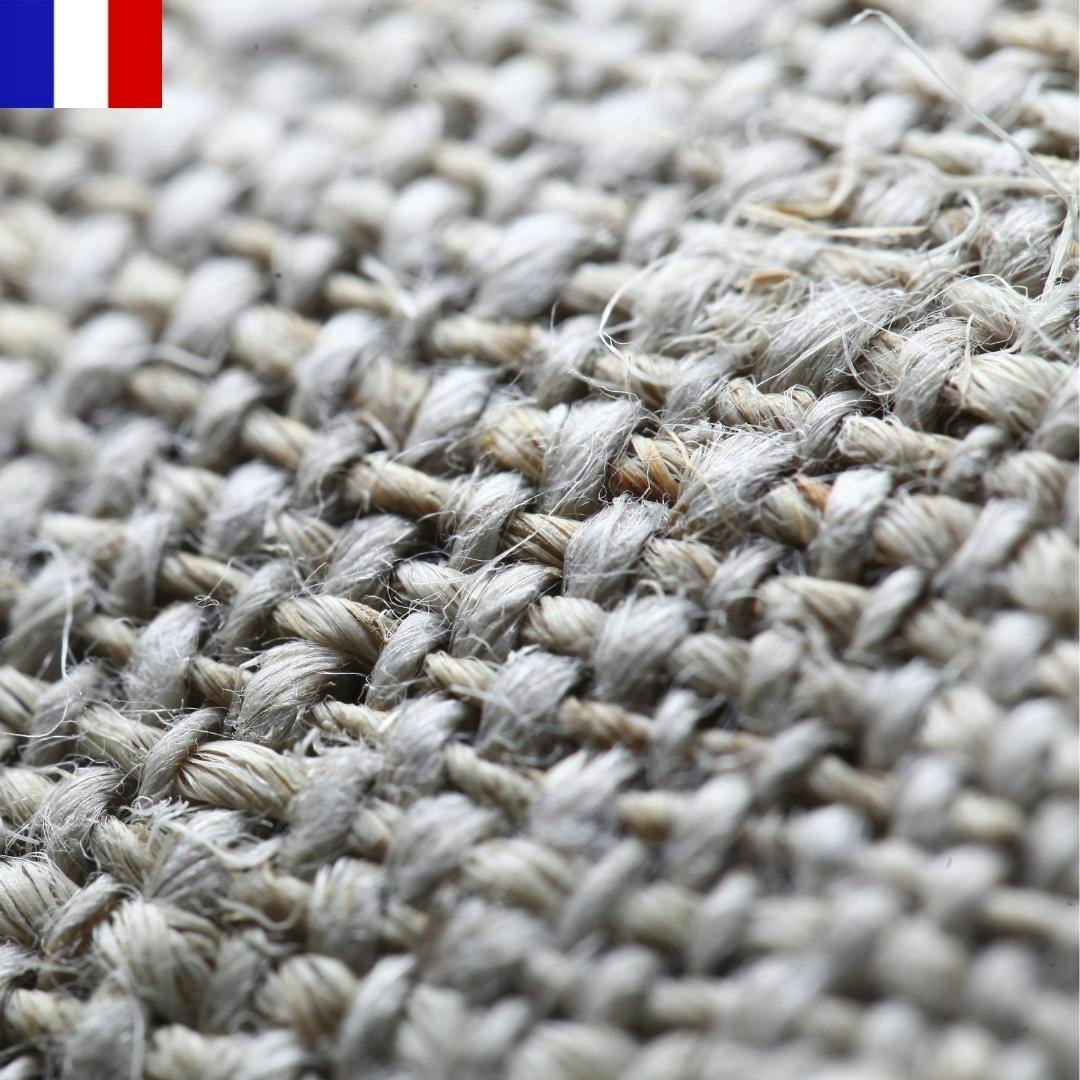 Today, Virgocoop is already in partnership with several farmers in Occitanie region. 75 acres have been planted in 2021, which gave 300 tons of straw ready to be defibered and to integrate the testing process to create yarn. After several tests with flax from Normandy, cotton from Turkey or wool, several yarns have entered the Virgocoop catalog. The biggest challenge is still to come: to succeed in weaving a yarn entirely made of hemp.
The benefits of relocation.
What interest do Virgocoop and Ubac have in relocating hemp spinning and weaving in France?
First, in terms of carbon footprint, it is very interesting to work with a material that grows in France. Currently, the largest exporter of hemp textile is China, which would mean a long journey to Ubac's production facilities. However, our hemp is grown in Spain, but we would like to make this process even more local.
Moreover, reviving the hemp weaving and spinning industry in France is interesting to create jobs and to revive an expertise that has disappeared.